Steel bands for hire, Steel Pan Solo to Full 10 Piece Steel Caribbean Bands for hire....great for private parties, weddings, corporates.
Available as a Steel Pan Soloist or 10 piece Steel Band

They are particularly popular at Weddings, Birthday Parties, Private Parties Caribbean Nights, Schools, Colleges, Barbeques, Summer Parties and Balls, Christmas Parties and Corporate Events etc. Many of them have also played overseas including the Caribbean, Cruise Ships and across Europe.

Their repertoire embraces a wide array of music and different cultures, consisting genres such as Reggae, Soul, Soca, Ska, Pop, Calypso, Jazz, Gospel, Classical, and Folk.

Many of their musicians are from the Caribbean and also have a good contingent of home grown talent, either leant from their own teachers or from trips to the Caribbean.




Price From
Soloist £350.00
Trio Steelband £500.00

Area: Midlands/Nationwide
HIRE CARIBBEAN STEEL BAND - CARIBBEAN STEEL DRUM BAND - CARIBBEAN STEEL DRUMS - CARIBBEAN STEEL PANS - CARIBBEAN STEEL PAN ARTISTS FOR HIRE - STEEL BAND WEDDINGS - STEEL BAND PARTY - CARIBBEAN STEEL BAND WEDDING - STEEL PAN SOLOISTS FOR HIRE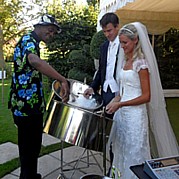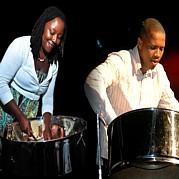 Price From
Soloist £380.00
Duet Steelband £440.00
Trio Steelband £520.00
4-piece steelband £640.00
5-piece steelband £800.00

Area: London/Nationwide
These Steelbands can perform at any sort of event, large or small, indoor or outdoor. They don't need a PA or any special facilities - they just turn up and play. What is great about the steelbands is the musicians can adjust the acoustics to suit any event such as weddings, corporate events, festivals and have a reputation for outstanding performances.

Steelbands perform 4 x 30-minute sets or 2 x 45-minute sets within 4 hours from the musicianís start time. Their Soloist performs 2 x 45 minute sets.

They work with the very best steelpan musicians the UK has to offer such as steelbands that have received the Queens Awards, won UK and National steelband competitions, are a part of the Notting Hill Carnival and provide charitable services to a wide community. They can provide soloist, duets, trios, 4-piece and 5-piece steelbands. The musicians have performed at Buckingham Palace, Fifa World cup in Germany, India, Delhi for the Cricket Opening, the Caribbean and regularly performs at festivals, concerts, corporate events, weddings, private parties and schools. The members are professional steelpan musicians with a minimum of 5 years experience.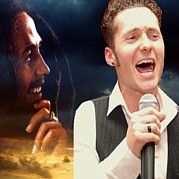 Solo Singer Neil
Neil currently performs two shows:-

UB40ís Greatest Hits: Spanning over twenty five years, ub40 are the ukís fourth biggest hitmaker with some fifty singles.
Songs performed range from their chart debut Food For Thought, classics One In Ten, Kingston Town and also tracks from their latest album Who You Fighting For.

Ultimate Reggae Hits: This is a mixture of ub40, Bob Marley, Ken Boothe, Sugar Minot and other reggae hits also incorporating fun party hits byT-Spoon, Eddy Grant, Peter Andre, Inner Circle and more.
Full set listings upon request

2 x 45 minute sets or arrangements to suit your needs

Price From £380.00
Area: Bristol - Nationwide
---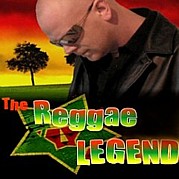 The Reggae Legend
If it's reggae you are looking for then you have just stumbled across a reggae gold mine. Shaun has put this show together as a tribute to some of the greatest reggae artistes & bands that ever lived. All of the tracks used in this show have been made by selected reggae producers and Shaun himself as close to the originals as possible.

The Show consists of songs by Reggae artistes such as : UB40, Dandy Livingstone, Eddie Grant, Ken Boothe, John Holt, Aswad, Bob Marley, 10cc and many more.

Performance 2 x 45 or 1 x 1 hour
Price From £420.00
Area:
Leicester - Nationwide
---