We have a wide range of solo singing artists available for hire for your private function, pubs, clubs, hotels, wedding or corporate events. Most artists are willing to travel outside their area.
Singer Ref: FS1 This is a female vocalist based in the south east and Performing worldwide. She has recently supported Faith Evans and SWV in concert at the O2 and currently perfoms in venues, Big and Small all over the UK. She performs Covers in the genres of POP, SOUL, R&B, MOTOWN & 70's & 80's Classics. As a solo artist she mainly sings pop, R&B, soul, motown, & 70s disco.
Her sets usually contain artists such as: Whitney, Aretha, Marvin, Leona Lewis, Beyonce, The Real Thing, Kylie, The Jacksons, Corinne Bailey Rea, Mariah, Stevie Wonder, Dusty Springfield, Diana Ross and many others.
The Reggae Legend
If it's reggae you are looking for then you have just stumbled across a reggae gold mine. Shaun has put this show together as a tribute to some of the greatest reggae artistes & bands that ever lived. All of the tracks used in this show have been made by selected reggae producers and Shaun himself as close to the originals as possible.

The Show consists of songs by Reggae artistes such as : UB40, Dandy Livingstone, Eddie Grant, Ken Boothe, John Holt, Aswad, Bob Marley, 10cc and many more.

Performance 2 x 45 or 1 x 1 hour
Solo Singer Neil
Neil currently performs two shows:-

UB40's Greatest Hits: Spanning over twenty five years, ub40 are the uk's fourth biggest hitmaker with some fifty singles.
Songs performed range from their chart debut Food For Thought, classics One In Ten, Kingston Town and also tracks from their latest album Who You Fighting For.

Ultimate Reggae Hits: This is a mixture of ub40, Bob Marley, Ken Boothe, Sugar Minot and other reggae hits also incorporating fun party hits byT-Spoon, Eddy Grant, Peter Andre, Inner Circle and more.
Full set listings upon request

2 x 45 minute sets or arrangements to suit your needs

Solo Singer Matthew has been singing for more than thirty years, professionally for about twenty years. He can cover any genre but love R&B, soul, motown, funk, pop, and reggae.

Matthew is guaranteed to bring the house down at any function he performs at, from private parties to corporate functions; He gets the job done and always leaves them shouting more, more, more.
Soul Singer A Anderson British soul singer A Anderson is one of the UK's top live Soul acts. He performs regularly across Britain & overseas at a wide range of events and venues.

Over the past few years he has supported some of the cream of the UK soul scene, such as Omar and Don-E as well as top US acts - Boyz II Men & Tyrese.


Soul Singer Freddie Freddie's distinctive & unique vocal sound & song-style, a mixture of classic soul & R&B with a twist of gospel could be (and has been) described a Motown for the 21st Century.

Listing influences including soul greats such as Aretha Franklin, Whitney Housten, Lionel Richie & Luther Vandross, Freddie represents a new wave of honest, genuine & openhearted soul performers.

Miss Motown
A London-based singer who has performed at Shepherd's Bush Empire, Hyde Park and many other venues in the UK - as well as singing live in New York and Los Angeles.
Miss Motown has performed at gigs supporting stars such as Paul Young and Tony Hadley and has entertained at weddings and corporate functions in front of audiences as large as 15,000 people. She also performs in a live jazz trio. I have CRB clearance and PLI.
Offering 1x1-hour set or 2x 45 mins

Line up: Solo Female Singer with supremely high quality backing tracks

Duo or Trio (+ Backing Tracks) available
Three or Four piece live backing band also available


Esta - Jazz and Classic Soul, Motown
Esta is a solo performer, songwriter and band leader in her own right with a love for singing jazz/soul music. Based in Watford she leads a quartet playing the songs of Ella Fitzgerald, ballads of Sarah Vaughan and a mix of easy listening contemporary jazz/soul songs. The music covers traditional swing jazz to Latin American rhythms such as Bossa Nova and Samba.


Price From
Duo - £450.00 Vocals & Piano
Trio - £600.00 Vocals, Keys, Drums (or Double Bass)
Quartet - £780.00 - Vocals, Keys, Double Bass, Drums
Quintet - £960.00 - Vocals, Keys, Double Bass, Drums, Saxophone
Kay I am a seasoned professional singer and aside from having a No. 13 hit with "Last Night A DJ Saved My Life", I have recently been on tour with Jamiroquai, Imagination and Loose Ends.

If you need a 'named act' for an event, please do bear in mind Imagination, Odyssey, Rose Royce, Loose Ends, Martha Reeves and The Vandellas as act as an Agent for all these acts and more.
I am available for solo shows (with my own car and PA) and can perform to backing tracks; soul, jazz, rnb, easy listening, pop and disco.
I can also go out as a "Session Singer To the Stars" show and perform all the popular songs of people I have been priviledged enough to work with over the years... Lemar, Gabrielle, Lisa Stansfield, Westlife etc. Either with backing tracks or a live band.
Maria - Jazz/Blues or Party Pop/Rock
A truly talented singer with a powerful voice, MARIA performs with passion, integrity and excellent stage presence.

Being a successful singer/songwriter in her own right, Maria has a vast experience of performing and knows how to keep an audience in the palm of her hand.

Her PARTY POP/ROCK set consists of classics from Whitney Houston, Madonna and Chaka Chan to today's hits from Pink, Duffy, Amy Winehouse & Ellie Goulding.

Alternatively MARIA performs a JAZZ/BLUES set which is ideal for champagne receptions.

---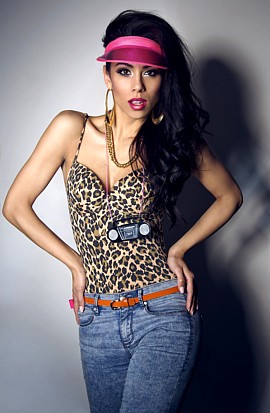 ---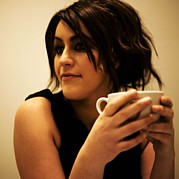 Price From £450.00
Area: MAN - Nationwide
---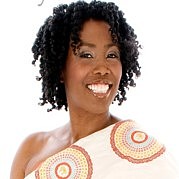 Price From £450.00
Area: London - Nationwide
---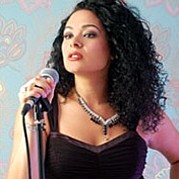 Price From £450.00
Area: London - Nationwide
---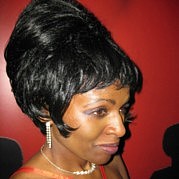 Price From £495.00
Area: London - Nationwide
Piano Vocalist Claire
Claire is a vocalist and pianist, specialising in 'candlelight' lounge music, creating a relaxed ambience. Perfect as soothing background music while you dine, either in restaurants or at weddings and functions. The upcoming Valentines Day, Mothers Day and Easter would be an ideal occasion.

Kelly is a highly professional and talented entertainer with an extensive musical repertoire to suit all ages and audiences. Her stage presence and vocals make her unique in her field.

There is only one way to sum up Kelly..


"WE WANT MORE!!"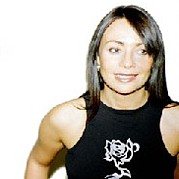 Price From £350.00
Area: Brighton - Nationwide
---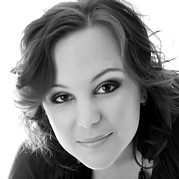 Price From £350.00
Area: London - Nationwide

---
Solo Singer and Tribute Artist John
John's show are available for hire and can be adapted for any occasion and any location. The shows are completely self-contained, including PR and lighting effects. All music is digital studio quality.

RAT PACK LIVE
All the hits from the great 60's crooners.
(2 x 45 mins or split as required.)

THE ROBBIE WILLIAMS EXPERIENCE
A journey through the man's extraordinary career.
(2 x 45 mins or split as required.)

THE 60's, 70's & 80's SHOW
Three decades of hit music. (3 x 45 mins or split as required.)
Price From £450.00
Area: London - Nationwide
---
Solo Singer Mat
Two sets mixing music from the 50's to the present day.
Either pick 'n' mix your own songs, or let Mat choose the perfect blend for your guests. Two guys, two mics and a barrel of laughs. Acoustic or Party Sets or both!

How long is it? Two forty five minute sets.

Lighting and P.A? Yes

Also available as Mana Live Duo
Price From £350.00
Area: MAN - Nationwide
---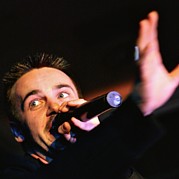 Steve Crooner & Rat Pack Singer
Steve's seasoned renditions of the timeless standards of popular music and light jazz have ensured his enduring popularity as an artist.
He remains one of the most sought after performers of his type on todays entertainment circuit.

Steve's vocal style has been forged from his own love of the great crooners, Frank Sinatra, Nat King Cole and more recently Harry Connick Junior, though you will undoubtedly agree he possesses his own distinctive character and sound.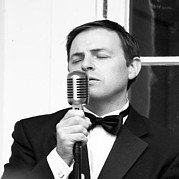 Price From £450.00
Area:
Basingstoke - Nationwide

---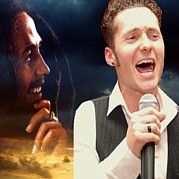 Paul - A tribute to Frank & The Rat Pack
Paul is a versatile entertainer with his smooth vocal talent, phrasing and stage presence, performs Swing, Jazz, Blues, Soul, Rock and pop numbers.

If you need a smooth sophisticated atmosphere for a function Paul can provide just that, with some easy listening songs with Jazz, swing and ballads, or if you are looking for a more up beat tempo but keeping that sophisticated ambience then a Rat Pack style show should do the trick, you could even have an Elvis show or The Blues Brothers, even a combination of two shows can be catered for, just ask for details.
All this for a full evenings entertainment from classy to party and even after all that finishing with a Disco giving you a voice and a night to remember.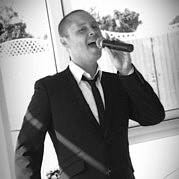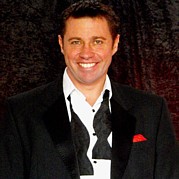 Price From £450.00
Area: Nationwide
Martin Guitarist Vocalist
Martins has always enjoyed playing his guitar and regularly performs his gigs in venues large and small and can usually cater to any crowd of any age. He is constantly updating his repertoire and can play songs from the 50`s through to today's chart hits.

Swing Ever since he can remember, Martin has always loved the music of Frank Sinatra and the rat pack, and has been singing these great claasic songs for over 25 years, and he still gets a thrill singing some of the best songs written, these songs can, if needed, be sung with a small or large band as he has the necessary dots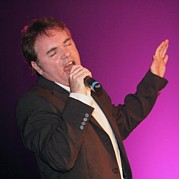 ---
Price From £380.00
Area: Nationwide
---
Price From £380.00
Area: Bristol - Nationwide
---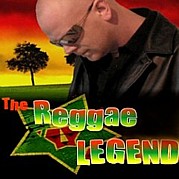 Price From £420.00
Area:
Leicester - Nationwide
---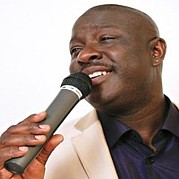 Price From £500.00
Area: London - Nationwide
---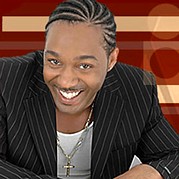 Price From £480.00
Area: London - Nationwide
---
Price From £350.00
Area: MAN - Nationwide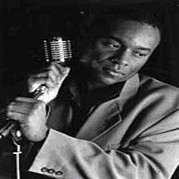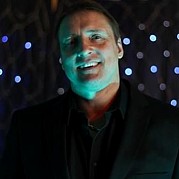 John Guitarist Vocalist
John is a guitar/vocalist with over 20 years experience working the circuit. John has over 600 songs in his repertoire from the 1950,s to the present day and covering a wide range of styles; everything from Rock, Pop, Soul, Reggae and Disco to Heavy rock, Rock and Roll, 'Ratpack' standards, Jazz, Swing, folk and Country! He can play a whole evenings entertainment in one style of music if required, making a 'themed' evening - Though on a general basis he likes to mix it up in order to keep everyone in the room happy! John is as at home playing in a laid back cocktail-bar type environment as in a full-on party situation and is very experienced at playing all types of functions, events and venues. John works with very high quality backing tracks which he accompanies with live acoustic and electric guitars, thereby giving him a full 'band' sound. Before, during breaks and after performances, he will also play background music thereby taking care of the whole evenings entertainment. To compliment the act further he also works with a comprehensive light show.




Price From £300.00
Area: London - Nationwide
---

NEW! Solo Singer Lewis
Solo Singer Lewis an exciting new show and genre of music that combines modern artists such as Michael Buble, The Overtones, Olly Murs and Bruno Mars with older styles and sounds such as Soul, Swing, Jive & "Feel Good" 50's.

Packed with dynamic dances moves and the timeless charm of older styles, Solo Singer Lewis is a fun and uplifting show that you'll never forget.

Whatever the occasion, bring some his magic to your event today

He provides his own PA system and Lighting
Usual performance formats are either 2 x 45-60 minutes or 3 x 40 minute sets.



Price From £ 395.00

Price covers a 40 mile radius of Croydon in Surrey.
And then it's usually just a little extra added on top
of his normal for outside of that area depending
how far in addition he'd have to travel etc.


Area: Surrey - Internationally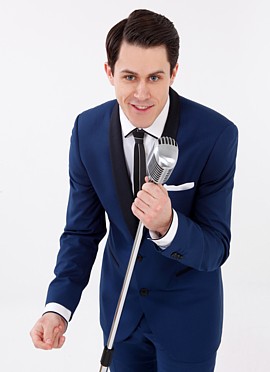 Price From £ 375.00 (2 x 45min sets)

Area South East - Internationally
---
SPECIAL FEATURE! Guitar Vocalist Barry
Barry's career has spanned over 30 years and has given him the experience of performing in almost every situation.
Performing at 100's of Weddings, Parties, Corporate events and all special occasions.

Summer seasons playing in the UK's leading Holiday centres

Top London hotels such as The Savoy, The Hilton Park Lane, The Dorchester, The Royal Lancaster to name but a few.

He has also regularly supported some of the top names from the world of TV and Music.

Being a Musician, Singer, Songwriter and Guitarist has not only seen Barry record numerous vocal tracks for the BBC, but he has also had the honour of being the recipient of many awards for Guitar awarded to him by the Trinity college of music. His knowledge of the latest modern technology has given him vast experience of music programming, Barry utilizes these skills in writing/arranging backing tracks to give his sets an amazing "full band sound"

Price From £ 395.00




Area: South - Internationally