Book our Saxophonists available for hire for ceremonies, weddings, anniversaries, corporate events, private functions etc.
Saxophonist Ref: Sax 7

Trained at Guildhall School of Music and Drama, saxophonist and songwriter, This harpist presents the saxophone in an exciting and dramatic way that has never been done before. Fusing Classical, Rock and Hip Hop she has created a sensational and original new sound, not only from the instrument itself, but the music in which she writes. Producing her own tracks and collaborating with MC's and singers. Her performances are vibrant and full of energy, performing live with her band, which comprises of electric guitar, piano, bass, drums, strings, backing vocals and MC. If that wasn't enough, she boasts an entourage of backing dancers, culminating in a show that even Cheryl Cole would be proud of!
Saxophonist Ref: Sax 2
This Saxopohist studied classical and jazz saxophone at the Guildhall School of Music and Drama, whilst there winning the 1999 Perrier Young Jazz Award with a quintet led by trumpeter Tom Allan.

She has since performed and recorded with the London Jazz Orchestra, Ronnie Scott's Vanguard Band, Jamie Cullum, Georgie Fame, Sax Appeal, Vortex Foundation Band, Will Young, Laurence
Cottle Big Band, Gareth Lockrane's GrooveYard, Matt Wates sextet as well as a two year stint in the National Youth Jazz Orchestra.

She is influenced and inspired by myriad sources, among them Chris Potter, Brad Mehldau, Walt Weiskopf and John Coltrane.
Saxophonist Ref: Sax 3
I am a professional saxophone player and have worked/toured with Elkie Brooks, Humphrey Lyttleton, Kim Wilde, Melanie B, Dave Clarke Five, Rick Wakeman, Martin Taylor and Alice Cooper.

I'm ideally suited as background/reception music at a function, wedding or corporate event.

Video clip performing with Elkie Brooks >>>>>>>>>>>

Saxophonist Ref: Sax 6
I am a professional saxophonist specialising in providing saxophone music for wedding receptions, parties and corporate events. I have performed at The Dorchester, Claridges, The Savoy, The Hotel de Paris Monte Carlo and Henley Regatta, appearing in front of celebrities and members of the Royal Family.
If you are having a wedding reception, civil partnership, anniversary dinner party or entertaining corporate clients, the warm sound of the tenor sax is perfectly suited to provide tasteful background music, creating a relaxed atmosphere while your guests enjoy the evening. I have played many styles of music including Jazz, Pop, Soul and Blues, classics and more contemporary numbers, and am always happy to learn a favourite song for a special event or to accompany the walk down the aisle.
Saxophonist Ref: Sax 4
Weddings, Private Functions & Corporate Events.
With over 30 years experience, I know that my playing will make a great difference to your special event. Itís not just about playing songs, but more about using the sax to express the emotions of a tune. If Iím playing for a bride, the performance must be a memorable one for her and one of the highlights of her special day.

If Iím providing background music, the sax should not be intrusive but help create the right atmosphere with songs chosen to suit the occasion. Iíll use my experience to offer advice on song choices from my jazz and contemporary song books but of course, ultimately the decision is yours.


I'm a professional Saxophonist based in Greater London, I'm an accomplished Saxophonist comfortable as a Soloist (with backing tracks) and have worked all over the Country/Europe as a soloist and with various different bands.

Set times: I generally have a 2hr minute set that I either do as 2 x 60 or 3 x 40.
Travel Charges: I would do the first 40 miles for free and then charge 45p per mile.
I'd be willing to travel within a 100 mile radius in general but would extend that to 200 to 250 miles if need be.

I provide interval music in between sets at no extra cost.
I will also learn up to 2 extra song requests for £25 and providing I can find the backing tracks
I also come with an excellent singer by the name of Manuela as a duet and other musicians depending on budget.

Area Covered London - Nationwide

Price From £ 350.00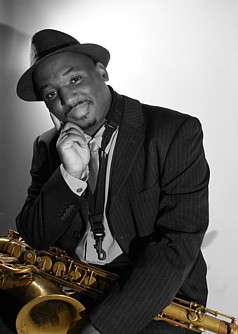 ---

---
---
---
Saxophonist Ref: Sax 5
As a freelance musician his sound and style is much sought after for TV recordings, working bands and for session and
studio work.

This saxophonist writes: 'I enjoy mainstream pop music, yet I took up the drums, and later on, the sax, having been surrounded by jazz as a child. So it was the great jazz saxophonists who inspired me to develop a fuller alto sax tone, so useful in the variety of popular styles I now work with. In turn a role as arranger has evolved, working alongside composers, a role I have also contributed to 'Relative Jazz'.
---

---

Saxophone Quartet have studied collectively at Guildhall School of Music and Drama, and the Royal Academy of music.

They arrange our own music for any occasion and can write up to 40 minutes of music on the clients request (within reason) for all bookings made 8 months in advance. This vibrant all girl saxophone quartet, expand into a six piece with electric bass and kit. Providing both music you can dance and listen too. With repertoire that spans from the 1930's swing era with Big Band classics by the likes of Glen Miller, through to jazz, funk and soul to get the crowd dancing.

Area Covered
London - Nationwide - Internationally

Price From POA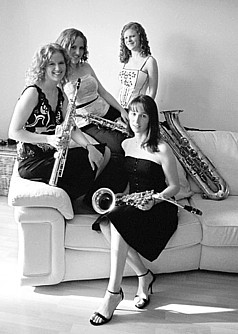 ---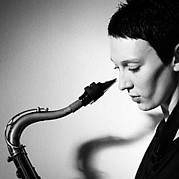 Price From £350.00
Area: London - Nationwide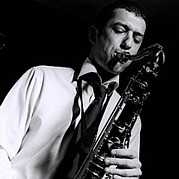 Price From £350.00
Area: London - Nationwide

---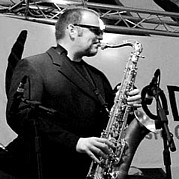 Price From £350.00
Area: Berks - Nationwide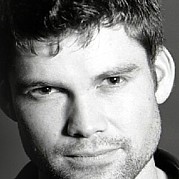 Price From £400.00
Area: London - Nationwide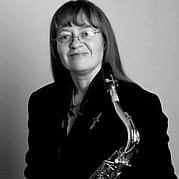 Price From £350.00
Area: Cheshire - Nationwide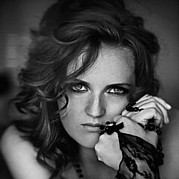 Price From £450.00
Area: London - Nationwide