Professional pole dancers and podium dancers for hire for your private and corporate entertainment functions...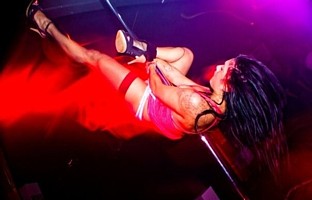 Pole and Podium Dancer Lisa
Dancer styles include Contemporary, Street, Podium and Pole

Work Experience for the past 5 years includes...

2007 Dance - Ibiza - Eden nightclub - Podium dancer
Dance - Es Paradis - Podium dancer.
2008 Summer Dance - Ibiza - Amnesia night club - Podium dancer, opening and closing party.
2009 Dance - Vogue night, Australia - Podium dancer NY's party
May-October 2010 - Ibiza - Zoo Project - Podium and pole dancer.
Minx FX - Stage, podium, pole dancer and choreographer
Privilege nightclub - Podium and pole dancer.
October 2010 - Sander Kleinenberg ft Jamie Cullum music video, Dancer, London.
November 2010 - Amsterdam - Opening Celebre Maison - Podium and Pole dancer.
NYD 2011 - Fabric, London - WYS party, stag dancer for Channel Zoo project.
Lisa normally typically performs from 3-6 minute sets with approx. 30 minute breaks inbetween.

Price From £ 300.00 without Pole or £350.00 with Pole

Area Covered
Brighton - Nationwide and Internationally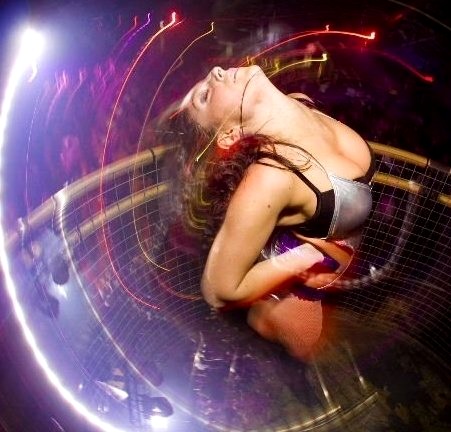 Pole and Podium Dancers
Professional Pole and Podium Dancers for your special occasion.

Private Parties
Corporate Events
Nightclubs
Promotional Events
Launch Events

Our female and male dancers provide a fantastic show!
They can be hired to perform a complete show including demonstrations or as podium pole dancers to dance throughout the night, entertaining clubbers until the early hours of the morning!
Pole dance is a form of performing art, a combination of dance and gymnastics. It involves dancing and performing acrobatic tricks with a vertical pole and is an increasingly popular form of fitness and dance.
Pole dance requires significant strength, flexibility and endurance. Pole dance involves athletic moves such as climbs, spins, and body inversions using the limbs to grip. Upper body and core strength are required in order to attain proficiency, and rigorous training is necessary.

Price From £ 250.00

Area Covered
Nationwide and Internationally

Other Dancers for hire

---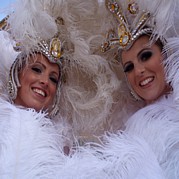 Our Showgirls are available to hire to meet and greet your guests on arrival, to pose for photographs with guests and to assist with welcome drinks on arrival all in the show stopping feathers.

Once the girls have shown your guests to their tables, they can perform up to 3 fully choreographed themed dance routines such as Viva Las Vegas, Copacabana and Diamonds are a girl's best friend.

Each routine last approx 4 minutes and performances can be stand alone throughout the evening (perhaps in between courses of dinner if having a sit down meal) or as one longer 15 minute performance.

They will finish the evening by posing for photos with your guests.
Price From £230.00
Area:
Nationwide - International