Book one of our piano players, cocktail pianists, classical pianists, wedding pianist and piano vocalists all available for hire for your special occasion.
Piano Vocalist Ref: Piano (1)
This pianist is resident pianist and vocalist at the Ritz Hotel, London.

He has entertained many celebrities, stars and royalty there since 1995. Although only in his mid thirties he has gained vast experience performing at nearly 5000 private and public events.

His feather-like touch on the keyboard and soulful voice are a trademark of his art and have entertained and been admired by thousands over the years.

A vast repertoire include the music of Frank Sinatra, Nat King Cole and Ella Fitzgerald right through the spectrum to more contemporary artists such as Billy Joel, Elton John and Stevie Wonder.


Piano Vocalist Ref: Piano (2)
This Piano Vocalist is a true eclectic. As well as having a classical background and a profound love for Chopin, he entertains with many a witty Cole Porter rendition, a feast of familiar Beatles tunes, high energy Freddy Mercury stomps and the odd Nina Simone number.

At ease with a role as pure background or on fire when it comes to swinging the evening to an all-singing, all-dancing sensation, he is well suited to many a tasteful environment, sophisticated, sassy or sensual.
Having performed at Piano bars and on cruise ships all over the world, He has developed a diverse repertoire of pop, rock, soul and swing.

He performs either solo, with piano and backing tracks or with a variety of musicians to suit the mood.

Piano Vocalist Ref: Piano (4)
This pianist began playing the piano at the age of 4, and was working as a cocktail pianist 10 years later.
She studied piano and violin at Trinity College of Music in London, graduating with a 2/1 honours degree. Currently one of the resident pianists at the Ritz Hotel, London.

She has worked as piano/vocalist on cruise ships and in 5 star hotels in the UK and abroad. She has a wide experience as an accompanist, and excellent sight reading skills. She performs as pianist at weddings and corporate or private functions. Her repertoire of more than 2,000 works ranges from classical through jazz standards, show tunes, the songs of such artists as Frank Sinatra, Billy Joel, Alicia Keys, Scott Joplin, Elton John, Nina Simone .......... She will also play any requests you may have.
Jazz Piano Vocalist Ref: Piano (6)
This Jazz Piano Vocalist has a lot of experience playing with many different ensembles including orchestras, choirs, jazz big bands, jazz small groups and pop groups - singing and playing. He has also a wide experience playing at many corporate functions, private parties and weddings professionally. Mainly he plays jazz, RnB, pop, funk and occasionally dabbles with a bit of cello when absolutely necessary!
A graduate of the Guildhall School of Music & Winner of the Yamaha Scholarship for Outstanding Jazz Musician, he is a popular choice for booking as a solo singer pianist. Perfect for any occasion where toe-tapping classics from the likes of Frank Sinatra, Nat King Cole, Chet Baker & many more are required to soothe the mood. Up to 2 x 1 hour sets. Fully self sufficient if necessary (own digital piano and vocal PA)
A set list tailored to the event including any requests from the repertoire list. An exceptionally well polished show from a highly talented musician
Manchester Pianist Ref: Piano (8)
One of the northwest's leading freelance pianists, Daniel has earned quite a reputation over several years, with an extensive collection of beautiful music from the great composers Cole Porter, Duke Ellington, George Gershwin and many more. He performs at weddings, dinner parties, corporate events and other special occasions.

Entertainment Package 1 Mark performs Rat Pack, the classic songs as sung by Frank, Sammy and Dean, with a fully self-contained digital sound system.

Entertainment Package 2 Swing - Piano/Vocalist entertain with songs from the swing era including, It had to be you, Fly me to the moon, Mack the knife and One for my baby (and one more for the road).

Entertainment Package 3 A combination of the two. A mixed bag of entertainment consisting of solo piano, piano/vocals and the swinging sounds of the Rat Pack. (Ideal for a big night!)

Musical Director / Pianist Ref: Piano (7)
This pianist read Music at Oxford University, graduating BA Hons. As composer arranger and musical director he is a veteran of many pantomimes and stage musicals. He has written music for numerous films and TV programmes, including most recently Jane Goldman Investigates for LivingTV, and Dirty Tricks for Channel Four.
Since 1992 he has been the piano player with the Pasadena Roof Orchestra, performing in front of thousands at concerts all over the world, from Helsinki to Hong Kong, Abu Dhabi to Berlin, including two major tours of the USA, and recording several excellent CDs.

Much in demand as a solo piano player, he has played in hotels and restaurants all over the world, including regular spells at the Savoy and Claridges in London.

Piano Vocalist Ref: Piano (3)
This is a vocalist and pianist, specialising in 'candlelight' lounge music, creating a relaxed ambience. Perfect as soothing background music while you dine, either in restaurants or at weddings and functions. The upcoming Valentines Day, Mothers Day and Easter would be an ideal occasion.
She can perform up to three and a half hours (if needed) and entertains to audiences an extensive repertoire including such popular stars as 'Dido', 'Norah Jones', Eva Cassidy, Ella Fitzgerald, The Beatles, Coldplay and lots more.
She is a compact and mobile act, with all my own sound equipment, including a portable digital piano, microphone and amplification equipment, giving you a stress-free build up to your function.
She is grade 8 pianist and vocalist and has achieved a BA (Hons) in Music

Piano Vocalist Ref: Piano (9)
This Piano Vocalist has performed at some of the worlds finest venues and has entertained thousands of people with his unique piano/vocal stylings and arrangements.
He has an easy going manner and can adapt to any venue.
His recent resume includes residencies at the Grosvenor House and Windows Piano bar in London's Park Lane
The Jumeriah Beach Hotel &The Intercontinental Hotel, Dubai
The Mansion on Turtle Creek, Dallas
Guest entertainer on Queen Mary 2 Ocean liner and Queen Victoria
His corporate work includes Sony, Coca Cola, Charity gala's and numerous others.
He is constantly in demand for wedding functions, private parties and cabaret spots and his vast, memorized repertoire of music is second to none.
Dorset Based Pianist Ref: Piano (10)
Classically trained in Manchester this pianist has worked in the North West of England and in the Midlands before recently moving to Dorset.

His repertoire ranges from well-loved standards through songs from shows old and new to current ballads and love songs with a sprinkling of folk music, country & western and favourite light classics added to appeal to all tastes. Ideal for hotel lobbies, corporate functions and weddings he is a popular player.

He is available within a thirty mile radius of Bournemouth.

Jazz Pianist Ref: Piano (5)
His initial training was in music of the classical composers. He was captivated as a youngster by the sound of live jazz at local venues which he used to frequent before he was old enough to buy a drink. His classical training continued, culminating in his completion of a degree in music at Exeter University in 1998. In the creative and improvisation side to his playing, he is self-taught.
Since taking up music full-time, he is a popular choice as sideman by bands and artists both locally and internationally. His experience is wide ranging having gigged regularly for over ten years in bands that range from modern jazz, gypsy swing, blues and boogie, latin, pop, accompanist for vocalists and instrumentalists in exams. Over the years, he has made many contacts and built up an extensive and varied repertoire.

Wedding pianists for hire, cocktail pianist hire, piano vocalists for hire, piano player for hire, jazz pianist hire, wedding piano player hire, pianist for hire, solo pianist hire, pianist hire, female pianist hire, male pianist hire, classical pianists, all provided by steppin out

Price From £ 400.00
Area: London/Nationwide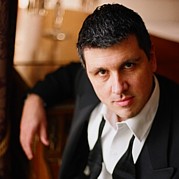 Price From £ 350.00
Area: London/Nationwide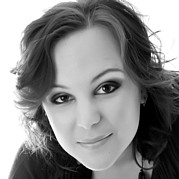 Price From £ 350.00
Area: Essex/Nationwide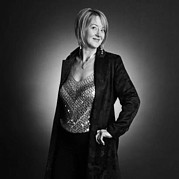 Price From £ 300.00
Area: London/Nationwide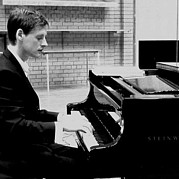 Price From £ 300.00
Area: BHM/Nationwide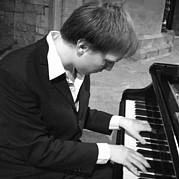 Price From £ 300.00
Area: London/Nationwide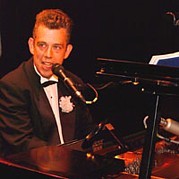 Price From £ 300.00
Area: London/Nationwide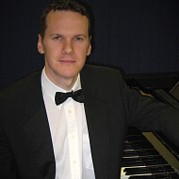 Price From £ 300.00
Area: MAN/Nationwide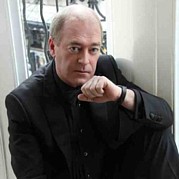 Price From £ 350.00
Area: London/Nationwide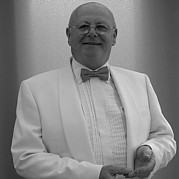 Price From £ 250.00
Area: 30 mile Radius Dorset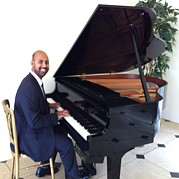 Bollywood Pianist Ref: Bollywood Pianist (1)
This is one of the up and coming Bollywood pianist players for hire in the UK.

He is known for his combination of Asian and Western music.

He began learning at a very young age and later on went to study at Oldham College where he further developed his knowledge in Western Music.
Price From £350.00
Area: MAN/Nationwide
---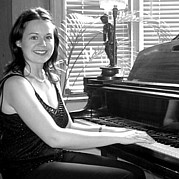 Bollywood Pianist Ref: Bollywood Pianist (2)
The Elegant Pianist - Classical, Bollywood, Jazz & Popular Songs.
She has been performing piano music at events for 20 years and received her first professional paid engagement at the young age of 14.

She is often complimented on her elegant style of playing and ability to create the right atmosphere for any event, drinks reception, dinner, wedding ceremony or party.

With a versatile repertoire including classical, easy listening, jazz, Bollywood film theme tunes and popular songs, she can tailor the music to suit your occasion and any song request can be learned for your special day.
Price From £350.00
Area: London/Nationwide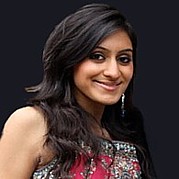 Female Bollywood Pianist Ref: BP2
She is a pianist from south-west London.
She has been playing for 16 years and has passed all examinations in grade 1-8.

She has experience playing for small and large audiences and can play a wide variety of popular English and Bollywood music as she is able to play by ear.

She performs at weddings, corporate events, other parties as required.

Please Note: She does not bring her own piano.

Price From £350.00
Area: London/Nationwide
---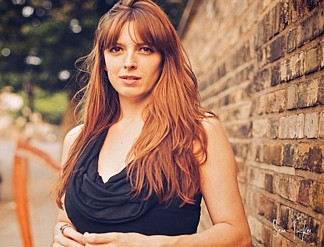 The Harpist with Vocals
My repertoire is unique and varied; alongside my own self-penned songs I sing well-known cover songs (including artists such as Alicia Keys, Norah Jones, Shania Twain and Eva Cassidy) all arranged by myself for the harp. I can also play more traditional wedding music - instrumental classical, Celtic and contemporary pieces, including favourites such as Pachelbel's Canon and My Heart Will Go On.

Price From £275.00 for ceremony, £360.00 ceremony and drinks,
£420.00 for ceremony/dinner/meal.
Travel is normally £40.00 - £50.00 for London bookings.