Latin Salsa and Jazz bands for hire for all types of occasions, from corporate functions to weddings and private events...
This London's leading Latin American Dance band, was born in 1990 to the collective talents of Fernando Suarez - "Kinacho" and Lisandro Zapata from Colombia. Both are highly professional performers and are widely experienced in the Latin and Jazz scene. The Band's eclectic repertoire is passionate, dynamic and eminently danceable: from the characteristically hot blooded tempos of Cuban Salsa and Brazilian Lambada, the traditional folk rhythms of Colombian cumbia and Dominican Merengue, to the latest Caribbean Reggae and universally popular Spanish style "Gypsy Kings". This all singing band includes the traditional latin rhythm section, piano, guitar, bass, congas, bongos and timbale. It is fronted by Adriana Santana also Colombian, who has become the "Queen of Salsa" in London captivating the audience with her magnetic voice and sensual dancing. Over the years this band has toured: Switzerland (Montreaux Festival), France, Italy, Spain, Tunisia, Morocco, Malaysia, Indonesia, Ireland and Turkey. The band has performed for dignitaries such as Prince Charles, the late King Hussein of Jordan, King Juan Carlos of Spain and has become a spicy ingredient at hotels, clubs and many pop stars parties.
This Duo specialises in Brazilian Bossa Nova and Samba - this female singer is herself a native of Sao Paulo, Brazil, who in both Brazil and the UK, has worked with numerous top musicians, producers and song writers.

This Guitarist has a superb CV including numerous private events for major agencies and 5-star venues, and other performances including work with major artists such as Aled Jones and the London Philharmonic Orchestra.

They are also members of a Brazilian group, which features some of the finest Brazilian musicians in the UK; the group is available in sizes from trio up to a maximum of 8 musicians.
This band can operate as a trio (guitar, bass, percussion), a quartet (with guest fluatist or guest vocals), or a quintet with all five members showcasing their talents!

You can also specify the preferred style(s) of music from Bossa, Brazilian Choro, Cuban, Colubian, Latin Jazz, Popular Classics, or any combination of these genres.

Although every event is different and requires specific planning, there are a few general categories that can suitably employ the this band for...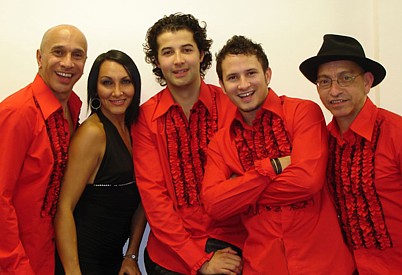 This Band are the foremost Gipsy Kings Act available anywhere after the Original Gipsy-Kings. The trio, and the full Gipsy Kings live tribute act, have been working from a UK base and have performed worldwide.

Since summer of 2008, the band have incorporated a lead singer from the Carmargue region of France, Nino Cantarell, - a Gipsy from the Carmargue rumba families of the area, and as such with a full 9-piece live act, now offer the definitive alternative to the actual Gipsy Kings.

The Band is available in a smaller format, from trio to quartet and onwards, and, playing to backing tracks on mini disc, this still captures the true feeling of Gipsy Kings songs and instrumentals particularly when the main Gipsy singer from France, Nino is included, and makes for the perfect combination for both receptions and full-fiesta dancing/party events.

For performances with the smaller band set-up, they use full backing tracks on mini-disc for each piece of music, hence the sound is very full even as a trio.

They normally play 3 x45 minute sets, which you will find covers any event very well. During our breaks, they can play background music, your own cds if you wish, through their PA system.
From Romantic Mood to Dancing. The perfect choice for Hotels, Cruises, Weddings, Receptions, Private Parties, Special Events.
Their act is ideal for small venues and gatherings as well as for big parties and large events.
They aim to tailor shows to suit the audience, always providing the right mood.

Spanish Flamenco Rumba
Gipsy Kings
Boleros,
Nostalgic Latin
Latin Dancing, Lambada...
Pasodobles, Easy Listening

"Their keyboard sequencer enables them to provide a fully orchestrated sound"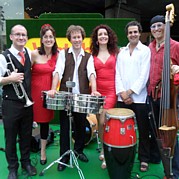 Price From
4 piece £1000.00
6 piece £1500.00
Area: London - Nationwide
Flexible sized band 4 - 7 musicians offering 2 x 50 minute sets

This Latin Jazz and Salsa Band has become one of the sought after Salsa dance and Latin jazz bands on the London and UK scene today.

The musicians came together in 1999, inspired by traditional Cuban music in the Son style - the roots of Salsa. Merging their own unique styles of performance, the group created its own sound that combines the rhythms of Latin America with European harmony and the virtuosity of jazz. A combination which has resulted in compelling music for dancing and the concert stage.
Their musicians, who are from Europe and Latin America, have had an eclectic musical training with professional experiences to match, encompassing: Latin American, jazz, pop and classical music.



Price From POA

Area: London - Nationwide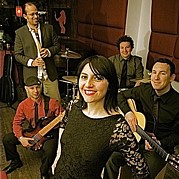 Price From POA
Area: London - Nationwide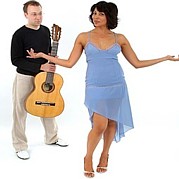 Price From £590.00
Area: London - Nationwide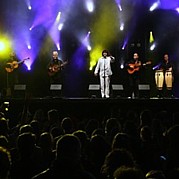 Price From £750.00 Trio
Area: London - Nationwide


Other musicians you may be interested in...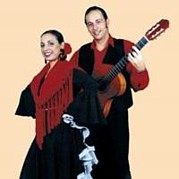 Price From £590.00
Area: London - Nationwide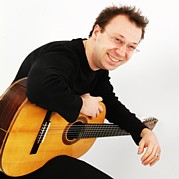 Price From £320.00
Area: London - Nationwide
A tremendously versatile guitarist and composer, Jonathan is equally at home performing music from the classical guitar repertoire, playing Brazilian music, jazz, avant-garde chamber music or baroque concertos.

As soloist and as an ensemble guitarist Jonathan has performed at venues throughout the UK, including St Martin-in-the-Fields, St James' Piccadilly, the Barbican Centre, Cheltenham Town Hall and Oxford's Holywell Music Room. Festival performances have included Bath International Guitar Festival (1997, 1998, 1999), Ludlow Festival (1998), Hebden Bridge Festival (1998, 1999), Edinburgh Festival Fringe (1998) and the Cheltenham Festival of Literature (2000)