Book a Barn Dance Band or Ceilidh band for hire with caller performing English, Irish, Scottish, Celtic and European songs and traditional music for Ceilidh dancing. Irish musicians for hire, instruments include harp, fiddle, mandola, guitar and bodhran. Ceilidh Barn dances bring not just great music, but fun, laughter and great entertainment to any private or corporate event...
Ceilidh Band Ref: STW are a premier West Country Ceilidh band.
Renowned for playing infectious dance rhythms and melodic tunes alike. The superb musicians play an extensive selection of English, Irish, Scottish and European traditional music. Popular Irish & Scottish songs are also part of their repertoire.

The enthusiasm of this band will have everyone leaping onto the dance floor to have the time of their lives.
Ceilidh Band Ref: MTS A celebration of music, dance and rare earth from the heart of Middle England.
The this Ceilidh Trio play a mighty mix of trad. English, Celtic and European tunes for Ceilidh dancing…

Delivered with an electric punch and a modern edge.

Just the job for your hotel or church reception, bean feast, barn dance, or private shindig.
Ceilidh Band Ref: FMG From a solo or duo to a full five piece band for your wedding, private party or corporate function - we can cater for the specific needs of your special event with professional musicians.
Whatever the occasion, we will have everybody singing and dancing in no time! All ages and levels catered for!!

On 21st July 2007, This Band "got the party started" at Shane Richie's wedding and are the performers of the official London Irish Rugby Club song (Fields of Athenry).


Ceilidh Band Ref: BFB specialise in Ceilidh's for weddings, birthdays, anniversaries, folk festivals, PTA's, corporate events and for any other reason you wish, from very large events to very small gatherings.

Playing as a five piece Ceilidh band, they use one of three excellent callers, Michael, Francis or Bill, to give your Ceilidh an Irish, Scottish or English flavour- depending on what you want! The callers are all very experienced and are there to make your event very enjoyable and for you to have FUN.
Oxford Based Celtic Band are an Oxford-based 3-piece Celtic music group featuring harp, fiddle, mandola, guitar and other instruments. We've been playing
together for more than 10 years and have performed at numerous corporate events, weddings and public/private concerts. The harp in particular is
very popular for wedding receptions and church events. We offer sets of music up to 1.5 hours. This can also include songs (we have female/male vocals). We also provide harp/fiddle/guitar duo combinations.
Ceilidh Band Ref: CTM
A highly experienced three to six piece ceilidh band based in the West Midlands who are passionate about playing traditional music in an exciting, danceable, melodic and rhythmic style.
They come from varying musical backgrounds which brings freshness and versatility to the music. Their common aim is to play traditional music at its best. The band usually goes out as a three piece, plus caller, playing music from all the traditions, but are privileged to have three guest musicians who they can call on if required to give an authentic and bigger Scottish or Irish sound.
Irish Dancers
Irish Culture Dance Show is a new and spectacular production with professional dancers Ciaran Maguire and Collette Dunne. With over ten
years of touring with prestigious shows like Magic of the Dance and the
Liam O'Connor Show, Ciaran and Collette have created this fantastic Irish Dance show with performances displaying their exquisite Irish Dancing
skills. Irish Culture is available for weddings, corporate events, private parties, hotel entertainment.




Paul & Glen Irish Ballad Duo Paul's vocals are powerful and rich, Glen uses subtle fiddle and plays excellent Bodhran to accompany Paul's strong rhythmic guitar playing.
The duo draw their influences from Christy Moore, Luke Kelly, The Pogues, Dubliners plus many more Irish artists. They are well seasoned performers on today's pub circuit and are in great demand for corporate functions, clubs, bars, parties, weddings and wakes.
They use an excellent PA system. No backing tracks and can provide a CD player for use during their breaks if required.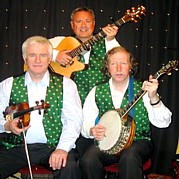 Price From POA
Area: Surrey - International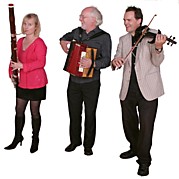 Price From £450.00
Area: Oxon - National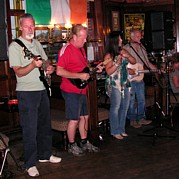 Price From £650.00
Area: Manchester - National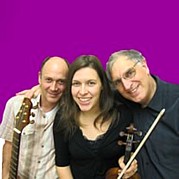 Price From £450.00
Area: Midlands - National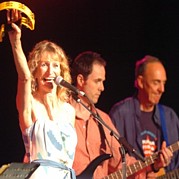 Price From £750.00
Area: South West - National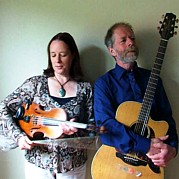 Price From £450.00
Area: Warwick - National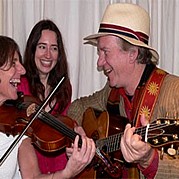 Price From £450.00
Area: Oxon + 1 hour radius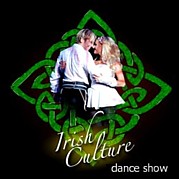 Price From £500.00
Area: London - National

Hereford Ceilidh Band plays a mixture of tunes from England, Ireland, Scotland and America.
Our Ceilidh's encourage all generations to try the dance steps being instructed by the caller.
They arrange traditional and contemporary songs for the audiences enjoyment. They will, at a moments notice, attempt to play and sing whatever is requested from the floor! Well, almost anything!

They're a hard working trio of experienced musicians who have performed across the UK and France. They utilize some 10 instruments in their shows. They have appeared on TV and Radio, as well as at the Millenium Stadium and major music Festivals. They pride themselves on their Corporate Hospitality events with clients like AXA insurance, ACPO Vice Conference, Hertford University, University of London, Coca Cola and Taylor Woodrow Builders.

Wedding and party Ceilidh Barn dances are their speciality. Tony's calling with clear simple instructions will get even the most in-experienced dancers on their feet.
With many satisfied customers and each performance is full of fine music, friendly banter, and good humour. So whether you sit down and listen or get up and hooley you'll have a "wail" of time with this trio.
Full PLI all kit PAT tested all have Enhanced CRB

Area Hereford - Nationwide Price From POA