Hypnotists for hire, perfect for a night of audience participation, treat your corporate or private party guests to a night they won't forget...
This is a full time professional comedy stage hypnotist, mind reader, mentalist and entertainer with over twenty years experience, specialising in an unrivalled array of talented, entertaining and enjoyable hypnotic techniques, our comedy hypnotist or Mentalism shows are guaranteed to surpass all your expectations and offer you the value for money, comedy experience you and your guests deserve.
Whether you are looking for a hypnotic entertainer, stage hypnotist, comedy hypnotist, or even a mind reader or mentalist, we are an excellent choice in terms of value and overall quality of service. Hypnotherapy, NLP (neuro linguistic programming) and stage hypnosis is really taken to another level, and his power of the mind show also highlights the exciting techniques of mentalism and thought control.

Hi Terry, I just wanted to write a small note to you to say a BIG Thank You.
He was just absolutly fantastic, everyone had an amazing time, and i must admit we were all spellbound by his act. What a lovely person he is, professional and really helpfull. Just an all round Top Bloke who is amazing at what he does.
Thanks again Tracy Pitts June 2013
This is a hypnotist who has performed in comedy hypnotist shows around the UK and Europe. Comedy hypnosis is a demonstration of how powerful hypnosis is. He offers a rather unusual show as he can perform in drag or as a classic comedy hypnotist.

The Drag Cabaret Hypnotist Show is perfect for Hen & Stag Parties or as an avante-garde show for theatres and holiday resorts.

His Comedy Hypnosis Show can last from 1 to 2 hours, depending on the venue and client's requirements.
He has performed many shows where people have told him about their friends and family "I can't believe they danced" " I can't believe you got him to sing". But when in the state of trance, most people will do almost anything!

He has full public liability insurance for shows.
Equipment: Fully self-contained with a wireless mic, amps, speakers & laptop.
Picture the scene, one moment a person is sweeping the floor they believe is covered in rubbish, and at the snap of his fingers they really are Elvis!
His Extravaganza is a fun packed performance in which his volunteers enjoy the experience of a lifetime just as much as the audience!
He structures his routines so that he brings out the best of creative talents that we all possess deep within our imagination. Looking after the fairies, X-Ray Spec's, Rock 'n' Roll Guitarist, Pop Corn fight at the cinema....

His comedy Hypnosis Show has been booked time and time again by many major corporate clients simply because of its contents, pure clean comedy fun and does not resort to the use of humiliation bad language or sexual references.

During the show your friends and colleagues are the super stars as he directs them through a "roller coaster ride" of fun, madness and mayhem.... all in the best possible taste of course! Watch friends or colleagues become champion surfers... being chased by "Jaws" the shark! or watch their reaction as they meet the invisible man ... all good clean comedy fun, boundaries of good taste are never overstepped.

He can structure his show to your individual/company requirements if required, so the show you book may have its own individual "theme" heightening the comedy element for your employees/delegates creating a first class comedy stage hypnosis show your audience will remember and appreciate for years to come!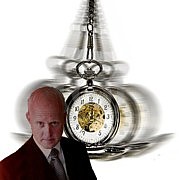 Price From £650.00
Area:
Yorkshire - Nationwide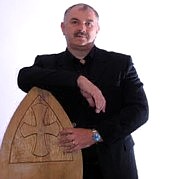 Price From £450.00
Area:
Yorkshire - Nationwide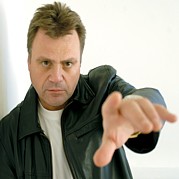 Price From £450.00
Area:
Cardiff - Nationwide