Professional harpists for hire available for weddings, parties and corporate functions. We have a selection of wonderful harpists listed below, together with sample music tracks, repertoires and biographies. Book a wedding harpist for your wedding reception, civil ceremony, drinks reception. We also have classical harpists, singing harpists, corporate harpists and classical musicians for hire
With her stunning gold decorated harp...

Her love of performing has taken her and her harps to many exciting events in beautiful and unusual venues. From formal recitals and concertos to corporate receptions, hospital visits and weddings, her infectious personality and beautifully presented harp music is enjoyed by audiences across the world.

This harpist can add something special to your wedding or function. She currently performs at over 100 events each year at venues all over the country.

From an intimate dinner party for a few guests to a marquee filled with family and friends, the harp is an elegant and memorable addition to your event.
The enchanting sound of the harp will bring an air of magic and occasion to your wedding day.
The harp not only sounds beautiful but also looks visually stunning and can be played almost anywhere!

Whether you are looking for classical music for your wedding, traditional folk harp, or popular classics and jazz standards, this harpist will bring that extra sparkle to your special day with her beautiful harp music.

This Harpist has been playing at weddings and functions for the past ten years.

This harpist read Music at the University of York, specializing in harp performance.

She then took up a residency with Jumeirah International, Dubai, UAE from August 1999 to December 2000, performing classical and popular music in the Jumeirah Beach Hotel, the Burj al Arab, the Emirates Towers, the Emirates Golf Club and at the Dubai World Cup.

Price From £ 295.00(Ceremony) £380.00(Ceremony + Drinks)
£ 475.00 (Ceremony + Drinks + Meal)
A professional harpist and singer, she is experienced at creating just the right atmosphere: whether it be for a large, formal reception, a small and intimate gathering or the performance of specially chosen music at a wedding ceremony.

She has toured Britain, Ireland and Australia, performing at hundreds of events including weddings, corporate functions, cruises, themed banquets, an intensive care ward and live television and radio.

For eighteen months, she enjoyed a residency at the luxurious Gregan's Castle Hotel in the west of Ireland.

This Harpist originates from Glasgow where she studied the harp at the Royal Scottish Academy of Music & Drama as a junior scholar and later graduated from Trinity College of Music in London studying with world renowned soloist, Sioned Williams.
She regularly gives recitals all over the country, including venues such as the Fairfield Halls and St James' Piccadilly, and has recently performed Handel's Harp Concerto with the Croydon Symphony Orchestra. In 2000, she won the UK Harp Association Prize and in 2001 the Croydon Music Festival Concerto Prize.
The Harpist with Vocals
My repertoire is unique and varied; alongside my own self-penned songs I sing well-known cover songs (including artists such as Alicia Keys, Norah Jones, Shania Twain and Eva Cassidy) all arranged by myself for the harp. I can also play more traditional wedding music - instrumental classical, Celtic and contemporary pieces, including favourites such as Pachelbel's Canon and My Heart Will Go On.

Price From £275.00 for ceremony, £360.00 ceremony and drinks,
£420.00 for ceremony/dinner/meal.
Travel is normally £40.00 - £50.00 for London bookings.

I am an extremely experienced harpist, who has played for many prestigious clients including extensively for the Mayor of Westminster and played at many venues including The Savoy and the Café Royale.
My orchestral career has included work with the Northern Symphonium and the Bournemouth Symphony. Aside from my busy schedule for private functions, I also find the time to teach budding young harpists.
A harp at your wedding, civil partnership or other event will make the day even more special!
I have a wide repertoire which is entirely flexible to meet your needs. Please call me to talk through the options. I play at civil and church ceremonies. I am happy to play at the ceremony, drinks reception or wedding breakfast - or a combination of all three!
I work mainly in the North Yorkshire / Teesside area - generally within an 80 mile radius of Harrogate.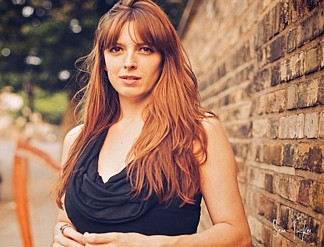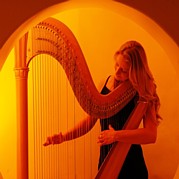 Price From £295.00
Area: Bucks - Nationwide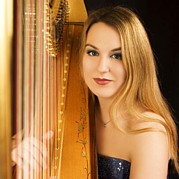 Price From £300.00
Area: London - Nationwide
I graduated from the Royal Scottish Academy of Music and Drama with a BA in Music Performance and was immediately invited to join the orchestra of Scottish Ballet as principal harpist in 1985.

I am already very much in demand for weddings, civil partnerships and Asian weddings and, increasingly so for corporate events.

You too, could captivate and delight your guests with a touch of subtle sophistication; the beautiful enchanting quality of the harp.

From Bach to Bollywood; the harp is acoustically designed to add a distinctive style. I can tailor my extensive repertoire, including many of my own arrangements, to bring that individual touch to your special day.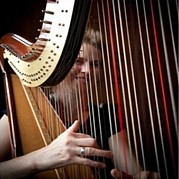 Price From £295.00
Area: Midlands - Nationwide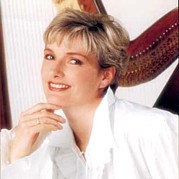 Price From £295.00
Area: North - Nationwide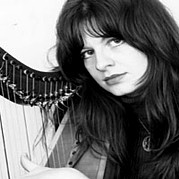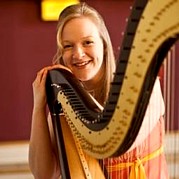 Price From £295.00
Area: Cambridgeshire, Norfolk, Suffolk, Essex, Hertfordshire and Beds
Price From £295.00
Area: Bucks - Nationwide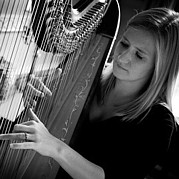 Price From £300.00
Area: London - Nationwide
After graduating with a Bachelor of Music Degree from Edinburgh University, in 2001 This Harpist achieved a Performers' Diploma on the harp with the Associated Board of the Royal Schools of Music. After this she studied for a Masters Degree at Bangor University, specialising jointly in the study of Music of the Celtic Countries and in Performance on the Harp.

She is now a harpist with many years' experience, having played in numerous notable hotels and venues throughout North West England and North Wales, at weddings and other private functions. She offers a wide repertoire of music in different styles ranging from classical, to modern, to Bollywood and Asian, on both the full-sized concert harp and smaller Celtic harp, tailored to create the perfect ambience for the particular special occasion.
Price From £295.00
Area: Cheshire - Nationwide