Wham! sparked something of a pop revival in the mid-'80s and could arguably be held responsible for sparking off the boy band trend of the '90s.
George Michael and Wham Tributes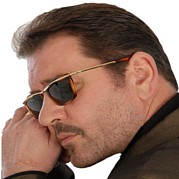 George Michael Tribute Ref:1
This George Michael Tribute Artist is for hire, Book him for 45 minutes self contained George/Wham and 45 minutes mixed party tunes, with a 30 minute break betwee.

Versatile, is the best way to describe this high quality vocalist.
With almost 10 years experience, his act has matured from a repertoire of cover songs, to a wide variety of polished vocal impressions. With a range of styles, covering the classic artists such as Neil Diamond, Johnny Mathis, Tom Jones and Frank Sinatra. More recent singers include Billy Joel, Simply Red's Mick Hucknal, Rick Astley, Elton John and an excellent George Michael to name but a few.

Including hits...

I'm Your Man, Wake Me Up Before You Go Go, Everything She Wants, Freedom, The Edge Of Heaven, Last Christmas, Club Tropicana etc...

Price From £600.00
Area: UK - International