Flamenco Dancers for Hire for Functions. Flamenco is a Spanish musical genre with strong, rhythmic undertones and is often accompanied with a similarly impassioned style of dance characterized by its powerful yet graceful execution, as well as its intricate hand and footwork. Below we have a mixture of professional flamenco musicians and flamenco dancers to choose from...
Flamenco Musicians, Flamenco Dancers, Flamenco Guitarists Hire
Andres
Andres was born in 1976, in Granada (Spain), where he studied Guitar at the "Conservatorio Superior de Musica Victoria Eugenia", and Music Education at the "Facultad de Ciencias de la Educacion" (University of Granada). After he finished his studies, he worked in Spain as a music producer and arranger.

In 2001 he moved to London with the purpose of enriching his musical experiences and to focus on his guitar based music.

Price From £ 280.00 (solo) £ 400.00 (Duo) £ 575.00 (Trio)
Guitarist Jules
Jazz, Flamenco, Latin and African music
London-based guitarist Jules has performed all around the world. He has gained knowledge of a number of styles, notably Jazz, Flamenco, Latin and African music.
For a relaxed and sensitive performance on the Spanish guitar, Jules plays a wide repertoire for your special event, wedding reception or conference.
Jules' strength is to play popular melodies on the classical guitar that you will recognise and enjoy listening to. He makes sure he captures the mood of the event, and keeps his music firmly in the background, not playing too loud as to interrupt your flow of conversation.

His versatility is demonstrated by the variety of his set- he could start with the classical theme Romanza, follow with the jazz standard All The Things You Are, then perform the pop-classic Time After Time and go on with the Latin hit Mas Que Nada…

Romantic Guitar
Providing a relaxed, elegant ambience for special occasions in settings such as stately homes, wedding marquees, ornamental gardens and many, many top-class restaurants, hotels and country clubs; playing for corporate hospitality, receptions, business promotions and anniversary dinners. Beautiful Italian Serenades, Vibrant Latin-American Music Spanish Classics, Fire of Flamenco, Elizabethan Style Hollywood, Broadway & the American Jazz Age...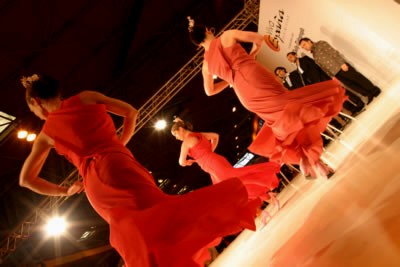 Flamenco Dancers is a flamenco group and dance company that is based in London in the UK.

They travel all over the world performing in a variety of venues, including theatres, festivals, major hotels, corporate functions and private parties.

Workshops and private tuition are also provided both in the UK and in Spain - in Dance, Guitar, Singing, Palmas (hand clapping), Castanets and the Cajon.


"Thank you so much for helping to create what turned out to be a real success. Everybody enjoyed your music and we had great comments from everyone.
If you're still around in 2016 we'll see you then.
All the best and many thanks.
Don and Wendy Firminger."

Musicians
Solo Guitarist from: £335.00 - £400.00 (depending on distance)
Duo (guitars or guitar plus singer) £480.00 - £600.00 (depending on distance)

Shows
Dancer plus Guitarist: £480.00 - £600.00
Two Dancers plus Guitarist: £625.00 - £1000.00
Dancer plus Guitarist plus Singer: £625.00 - £1000.00
Two Dancers plus Guitarist plus Singer: £850.00 - £1300.00

Juan Spanish Flamenco Guitarist
Juan has performed world-wide, including the Gulf States, Europe, the USA and the Caribbean. He also performs fusion shows with Indian musicians and dancers, mixing Kathak (classical Indian dance) and Flamenco.
Based in London, he has numerous TV and radio performances to his credit, both in the UK and abroad. He is also a guest artist on many recordings with other musicians and pop stars including Vanessa Mae, Marc Almond and Gary Barlow. He has taught Flamenco guitar for several years and gives master classes, workshops and private tuition, both in the UK, and in Spain.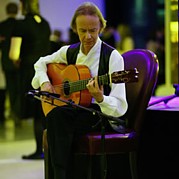 Price From £300.00
Area: London - Nationwide
---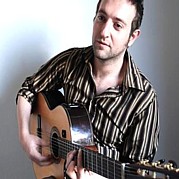 Price From £280.00
Area: London - Nationwide
---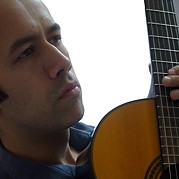 Price From £280.00
Area: London - Nationwide
---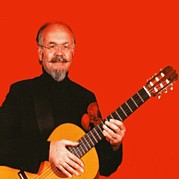 Price From £310.00
Area: Bucks - Nationwide


---
Price From £335.00
Area: Norwich/London - Nationwide