Relive your memories of the 80's decade that gave the world the sound of pop, the unforgettable 80s! Eighties Tribute Bands for hire. Songs include: Cars - Gary Numan, Mirror Man - The Human League, Church of The Poison Mind - Culture Club, Planet Earth - Duran Duran, Video Killed the Radio Star - Buggles, To Cut A Long Story Short - Spandau Ballet, I Just Can't Get Enough - Depeche Mode, Heart and Soul - T'Pau, Kids In America - Kim Wilde, Dancing With Tears In My Eyes - Ultravox
Atomic - Blondie, Reward - The Teardrop Explodes, Temptation - Heaven 17, Suburbia - Pet Shop Boys, It's My Life - Talk Talk, Enola Gay - O.M.D., A Little Respect - Erasure, Two Tribes - Frankie Goes To Hollywood, I Want To Be Free - Toyah


The AKU The 80's Tribute band

AKU The 80's have been delighting audiences with our fun-packed 80s show since 2000. Not only do we sound just like your favourite 80s band, we look like them too we have loads of costume changes and dance routines throughout our show and GUARANTEE to make your occasion one to remember! Just remember to be prepared for lots of dancing to wonderfully cheesy 80's pop!
80s tribute bands for hire, live bands for hire, 1980's, theme, disco, retro, tribute, duo, band, wedding, masonic, party, 80's, eighties, music, entertainment, wedding entertainment, masonic entertainment, tribute act, tribute band, retro act, retro band, 1980's act, 1980's duo, 1980's band, 1980's group, 1980's music, 1980's entertainment, 1980's theme act, , 1980's tribute band, theme disco. Provided by Steppin Out

The 1980's gave us some of the most exciting and pioneering music of a generation. This Electric 80's band bring you the very best of that decades synth-led pop. Theyv'e sidelined the cheese & cherry-picked the finest, often-eclipsed classics from the 80's to create an electrifying live set.

They're a six piece band of session musicians offering an unrivalled experience of cool & nostalgia. With a powerful PA and amazing lighting system, authentic costumes and an aficionado's eye for 80's detail, They'll give you not just a gig, but a stunning show guaranteed to fill the dance floor.

Book this Electronic 80's band for the best possible authentic 80's
experience!

FEEL THE ELECTRIC LOVE!


Price From £1200.00
Area: Nationwide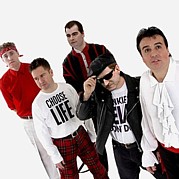 The Fabulous 80's Band are a well established, experienced, live tribute band guaranteed to go down a storm at parties, weddings and corporate events!

Performing (as their name suggests!) a selection of classic tunes from the 80's, the band will have your guests up and dancing in no time.

Duran Duran, Wham, Spandau Ballet......80's music has never been as popular as it is right now, so why not seize the opportunity to turn your night into a revival of those fantastic times.
The Fabulous 80's show always receives rave reviews at every event performed at and has never failed.
Having worked for a host large companies, hotel groups and holiday camps, plus many weddings and private parties the band is able to cater to any requirements.
Price From £POA
Area: Nationwide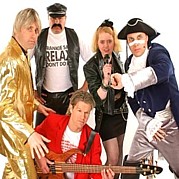 Price From £POA
Area: Midlands - Nationwide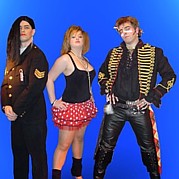 D.Y.W.M 80's Tribute
The ultimate 80's tribute band

If you love 80's music or the 80's were your era, then D.Y.W.M 80's is the band for you.

Covering music from...
The Human League, Duran Duran, Spandau Ballet, ABC, Yazoo, Madonna, Depeche Mode, Ultravox, Eurythmics, Adam and the Ants etc.
Price From £POA
Area: Nationwide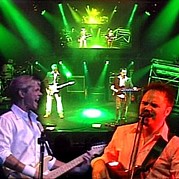 Rev 80s - A Tribute to the 80s
We are a professional band specialising in recreating great music from the 80s - LIVE!

If you like the 80s and are looking for a band that plays exciting live music for your Wedding, Corporate Event, Function, 40th Birthday or 80s Theme Night then Rev 80s are your perfect choice.
Price From £POA
Area: Nationwide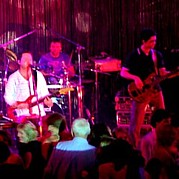 80's Class Tribute Band
Welcome to 80's Class the unrivalled live 80s tribute band playing the biggest, fattest, coolest tracks of the decade.

Like a bit of Numan? Go misty eyed over Duran? Okay so everyone had bad hair, everything was luminous & every school had an annoying kid who could do the Rubiks cube in under a minute (taking the stickers off doesn't count! )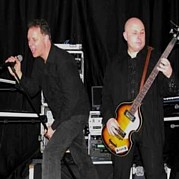 80's Electro Tribute Band
80's Electro Band are one of Yorkshires best 80's tribute duo's

They cover bands such as Human League, Depeche Mode, Simple Minds and Ultravox to name but a few.

They're professional, reliable and punctual, have full Public Liability Insurance giving you the client peace of mind.

Price From £POA
Area: Nationwide
Price From £POA
Area: Nationwide