These are a Professional Covers Duo based in the South East of England. They're not just a Live Duo, but a complete evening's entertainment package coupled with a Band Sound and Feel.
(Great for getting your party going and your guests dancing!)

They can offer you versatile Live Music, Live Keyboard Playing, Excellent Vocals/Harmonies, Lighting Show and our all inclusive Party Disco (playing a variety of carefully selected songs for all ages).
Arranging a party but still need entertainment? Well look no further!!
Why not book us and let us help make your Private Party a very special, fun occasion. With our experience, professionalism and
large varied repertoire, you can't go wrong. We perform live sets from the 60's to popular chart music, and include our Party Disco with Effects Lighting. Everything that you could need to get you and your guests in a Party mood.
Paul & Glen Irish Ballad Duo Paul's vocals are powerful and rich, Glen uses subtle fiddle and plays excellent Bodhran to accompany Paul's strong rhythmic guitar playing.

The duo draw their influences from Christy Moore, Luke Kelly, The Pogues, Dubliners plus many more Irish artists. They are well seasoned performers on today's pub circuit and are in great demand for corporate functions, clubs, bars, parties, weddings and wakes.

They use an excellent PA system. No backing tracks and can provide a CD player for use during their breaks if required.
Cockney Duo 1 all the traditional favourites:-
Lambeth Walk, Knocked 'em in the Old Kent Road, I'm Forever Blowing Bubbles, Maybe it's Because I'm a Londoner, Down at the Old Bull and Bush plus all the others you would expect to hear and a few surprises.

The Pearly Queen sings songs from the popular London shows and John will entertain with 'The Day the Old Dun Cow Caught Fire!' and a version of 'Sister Susie' performed at a stunning pace. The familiar Chas & Dave favourites are not forgotten.
Spanish duo based in UK . They cover most of the musical styles where Flamenco, Spanish and Latin influences can be found.
Ideal for small venues and gatherings as well as for big parties and large events.
They aim to tailor their shows to suit your requirements and venue, providing the right ambience/mood.

Some of the venues where they have performed: Sheraton Hotels in London, Royal Caribbean Cruise Line, Pomodoro Music; London, Jordan and Bahrain, Colour Line; Denmark and Norway, Abu Dhabi Marina; "The Alamo" and "Portofino", Hit Casino; Slovenia etc.
Also for celebrities such as Michael Caine, Joan Collins and Sarah Ferguson.
Dale and Tracey - International Guitar Duo are talented musicians/performers, they have been together for the last eight years performing and entertaining audiences worldwide. They can adapt to most situations due to their extensive repertoire and experiences.
After performing music together for the last 7 years, covering a wide range of covers and original music, they have proven to be a highly respected act throughout the world, regularly asked to return due to their popularity, professionalism, on stage performance and charisma.
80's Electro Band are one of Yorkshires best 80's tribute duo's

They cover bands such as Human League, Depeche Mode, Simple Minds and Ultravox to name but a few.

They're professional, reliable and punctual, have full Public Liability Insurance giving you the client peace of mind.
duo bands, live bands, duos live bands, band hire, duos for hire, wedding bands, live bands for hire, band duos for hire, live duos for hire, covers bands for hire, function bands for hire, corporate event live band hire provided by Steppin Out

This Party Duo have played live to audiences all over the world. With their explosive stage presence and repertoire that features modern songs and classic hits, they deliver a slick confident performance full of energy and excitement. With combined experience of thirty years Matt and Sofiee have rare chemistry and know how to win over an audience very quickly, adapting their style and music to suit the mood.

YOUR PARTY OR EVENT
They perform raw, emotional acoustic sets or they can up the tempo and fill the dancefloor with hits either acoustically or with backing tracks… It's up to you! They also take care of the music in between live sets with great music from every genre, which means there will be no awkward silence in between live sets. An entire evening of entertainment for an affordable fee. They are perfect for weddings, birthdays, anniversaries, golf clubs, corporate events, cruise ships, holiday centres, clubs, and army barracks.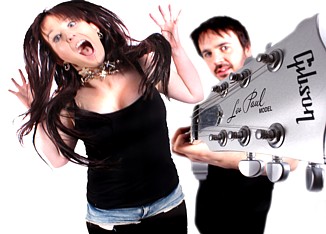 Price From
2x45 min sets - £475.00
2x45 min sets plus disco - £600.00
1hr acoustic PLUS 2x45 min sets plus disco - £800.00

Area: Nationwide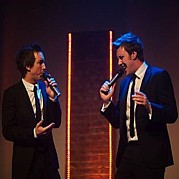 This duo/band are renowned for delivering stunning performances with an energetic and fun edge, keeping the mood light and the guests relaxed. You can rely on their Live unique talent for involving the audience and keeping their enjoyment at the top of the priority list.

Options
They offer can be a combination of several different shows::

2-piece - they're accompanied by high-quality playback. Best for small to medium sized events (up to around 150 guests). For more laid back events, the choice of acoustic style backing tracks are also available.

4-piece - Unplugged. Unique and bouncy acoustic presentation featuring bass, electric guitar and Richmond Soul.

7/12-piece - The Band Experience. Fully live outfit best for larger events, conferences and concerts.
Price From POA
Area: Nationwide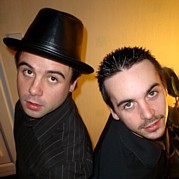 Guaranteed to make your party or event go with a bang! This Duo are two outstanding singers and musicians who will blow you away with their talent and performance. These guys perform crowd pleasing numbers from the 50s, 60s, 70s, 80s, 90s and modern day, and are like a full band in miniature - they offer live piano, guitar, bass guitar, percussion, harmonica - not to mention fantastic vocals and harmonies!




Price From £ 650.00 Evening set - 2 x 45 minutes or 3 x 30 minutes
£200.00 Optional disco package (with above)
£190.00 Optional acoustic piano set
Area: Nationwide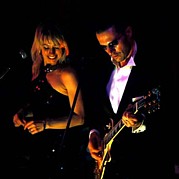 A blistering Duo - five-piece function band, this is the perfect choice for weddings, parties, corporate events - in fact wherever a top-quality party band is needed, this band is guaranteed to set your event on fire!
Consisting of female lead vocal, male vocal and three-part harmonies, keyboards, drums, bass and guitar, they are fully
self-contained with the highest quality PA system, lights, smoke/haze and disco.
This band can play either two or three sets, and will switch to gentle background music, a pumping disco, or even a top Ibiza
DJ / compere during breaks (by arrangement).
The band is very experienced with diverse audiences - such as weddings, formal balls, corporate events - and all in all are a superb choice for an unforgettable evening.
Price From £650.00
Area: BUCKS - Nationwide

A night of quality entertainment is guaranteed with our carefully selected live bands. A wide variety gives you a choice to suit you and your guests taste for a great evening out...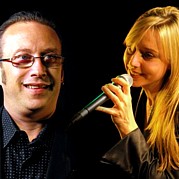 Price From £500.00
Area:
South East - Nationwide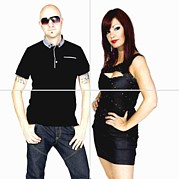 Price From £500.00
Area: Midlands - Nationwide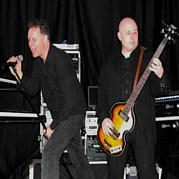 Price From £450.00
Area:
Yorkshire - Nationwide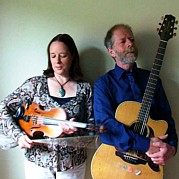 Price From £400.00
Area: Midlands - Nationwide


Price From £500.00
Area:
South East - Nationwide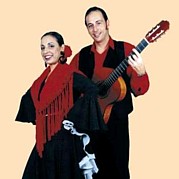 Price From £500.00
Area: Anglia - Nationwide