Book a live wedding band for hire or a function band for a night of quality entertainment, guaranteed with our carefully selected live bands. A wide variety of live duos, (duets), trios and larger covers bands gives you a choice to suit you and your guests taste for a great evening out...
A Tribute to Motown and Soul, with vibrant costumes, dynamic routines and strong harmonies.

This fabulous Motown Tribute have been together since 2006, ripping up dance floors with the toe tapping beats of Motown classics for private functions, weddings, corporate events and outdoor festivals.

In a one hour show this Motown Trio will perform the songs such as:

I'm Coming Out, Stop in the Name of Love, Baby Love, Cant Hurry Love, Where Did Our Love Go, You Keep Me Hanging On, Why Do Fools Fall in Love, Say a Little Prayer, Mr Postman, When Will I See You Again, Midnight Train to Georgia, I Want You Back and more..
Formed in 1991 this Trio have notched up over 15 years full time professional experience in the leisure and entertainment field.
This Trio have played virtually type of engagement from small intimate wedding receptions up to large corporate held events within the UK and Europe.

They're are a versatile band who pay tribute to all the great artists from the 50's to the present day fine tuning their repertoire to suite every audience and occasion and can include a DISCO at no extra cost.
This Band has an impressive track record, having played at over a thousand weddings and major corporate functions in the last fifteen years. Recently, these events have included: The Entrepreneurís Ball at the Gateshead Hilton; Sunderland AFCís Playersí Premiership celebrations at the Stadium of Light; The Nations Cup International Polo Tournament and A Private Evening with Alan Shearer at St Jamesí Park. The band have performed at some of the UKís most prestigious venues from The Gleneagles Hotel in Scotland to The Savoy Hotel in London and have performed for a host of clients from Sir Bobby Robson and Alan Shearer to Ant and Dec.

With male and female vocals, the band is extremely versatile; performing a selection of classic soul, disco, 60ís and modern pop and, if required, are more than happy to include material ranging from jazz, swing and Rat Pack to ballroom dancing, country dancing and Salsa!
Big Road Atlas are an 8 piece covers and party band of experienced musicians fronted by 2 great female singers. The band just loves playing live and is available for parties, weddings, corporate and outdoor events. The set list has something for everybody with pop, rock and soul music from the present day back to the 1960s.
The band normally plays for about 2 hours in two sets, but are flexible and will fit in with a party organiserís arrangements. They have their own PA system, public liability insurance and lighting.

The band is happy to travel and regularly plays in Bath, Wiltshire,
Somerset, Gloucestershire, Oxfordshire and Warwickshire.

In addition to weddings the band is also available to play at corporate
events and private parties.
Whatever the occasion, Panache Band is THE LIVE PARTY BAND for your wedding, party or corporate event. Panache Band provide an exceptionally wide repertoire from cool Jazz, themed evenings, popular party songs and styles from the '50s through the 60s, 70s and 80s, soul, funk and disco to today's pop hits, ceilidh and barn dance.

Panache Band also offer Ceilidh Music to really get your party swinging!
The LINE UP is adaptable to your needs: between 4 players (guitar, bass, drums and female vocalist) and 6 players (with the addition of keyboards and/or second vocalist) for most occasions, with the option of a 3 piece brass section if required.
This is a tribute show totally dedicated to the wonderful music of Tamla Motown.
Still popular decades later, songs by The Supremes, The Four Tops, Martha & The Vandellas and from the latest smashit movie "Dreamgirls" all feature in this high energy, high impact show. They are a sure success for any party or function, any time of the year.

They offer 2x 45 mins sets or 1x Hour Motown 1x Hour Disco and 80's
A blistering Duo - five-piece function band, this is the perfect choice for weddings, parties, corporate events - in fact wherever a top-quality party band is needed, this band is guaranteed to set your event on fire!

Consisting of female lead vocal, male vocal and three-part harmonies, keyboards, drums, bass and guitar, they are fully
self-contained with the highest quality PA system, lights, smoke/haze and disco.
This band can play either two or three sets, and will switch to gentle background music, a pumping disco, or even a top Ibiza
DJ / compere during breaks (by arrangement).
The band is very experienced with diverse audiences - such as weddings, formal balls, corporate events - and all in all are a superb choice for an unforgettable evening.
This duo/band are renowned for delivering stunning performances with an energetic and fun edge, keeping the mood light and the guests relaxed. You can rely on their Live unique talent for involving the audience and keeping their enjoyment at the top of the priority list.

Options - They offer can be a combination of several different shows:

2-piece - they're accompanied by high-quality playback. Best for small to medium sized events (up to around 150 guests). For more laid back events, the choice of acoustic style backing tracks are also available.

4-piece - Unplugged. Unique and bouncy acoustic presentation featuring bass, electric guitar and Richmond Soul.

7/12-piece - The Band Experience. Fully live outfit best for larger events, conferences and concerts.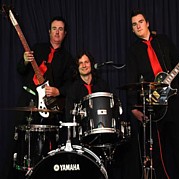 Price From £800.00
Area: Northants - Nationwide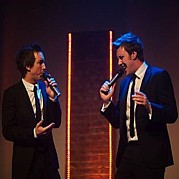 Price From POA
Area: Nationwide

This Party Duo have played live to audiences all over the world. With their explosive stage presence and repertoire that features modern songs and classic hits, they deliver a slick confident performance full of energy and excitement.
With combined experience of thirty years Matt and Sofiee have rare chemistry and know how to win over an audience very quickly, adapting their style and music to suit the mood.

YOUR PARTY OR EVENT
They perform raw, emotional acoustic sets or they can up the tempo and fill the dancefloor with hits either acoustically or with backing tracksÖ Itís up to you!
They also take care of the music in between live sets.
An entire evening of entertainment for an affordable fee.
They are perfect for weddings, birthdays, anniversaries, golf clubs, corporate events, cruise ships, holiday centres, clubs, and army barracks.

Price From
2x45 min sets - £475.00
2x45 min sets plus disco - £600.00
1hr acoustic PLUS 2x45 min sets plus disco - £800.00


Area: Nationwide

Guaranteed to make your party or event go with a bang! This Duo are two outstanding singers and musicians who will blow you away with their talent and performance. These guys perform crowd pleasing numbers from the 50s, 60s, 70s, 80s, 90s and modern day, and are like a full band in miniature - they offer live piano, guitar, bass guitar, percussion, harmonica - not to mention fantastic vocals and harmonies!





Price From £ 650.00 Evening set - 2 x 45 minutes or 3 x 30 minutes
£200.00 Optional disco package (with above)
£190.00 Optional acoustic piano set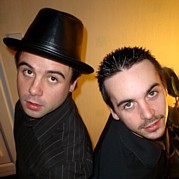 Area: Nationwide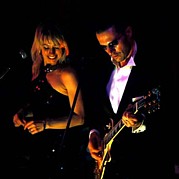 Price From £650.00
Area: BUCKS - Nationwide

Price From £790.00
Area: Midlands - Nationwide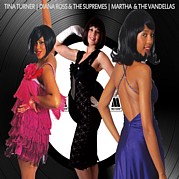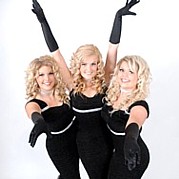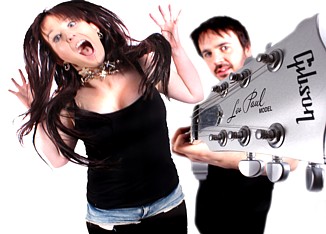 Price From £700.00
Area: Midlands - Nationwide

This Rock 'n' Roll Party Band have been entertaining crowds the length and breadth of the country for the last ten years. Performing their own style of Revved up Rock n Roll. They have performed at all types of function from Celebrity Parties to Store Openings and Weddings to Holiday Resorts.

They were selected by Bryan Adams personally, to perform at his Rockabilly Party. He enjoyed it so much, they have since performed for him again.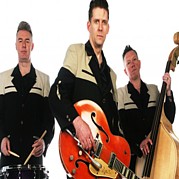 Price From £750.00
Area: Northants - Nationwide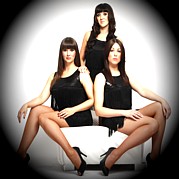 This all female Covers Trio will take you back to the 70's, put on your flares and dust off your platform boots and get ready for a non-stop disco diva show. Spectacular costumes, three part harmonies with a slick fully choreographed show to knock your sock's off. With Costume changes and high energy these girls will get you up on the dance floor throughout the night, sing a long to their Abba Medley, get ready to shimmy to Shake your body and pull some 70's shapes.
Hear all your favorite songs from the 70's from Boney M,Donna Summer and The emotions or if Motown is your thing they will perform an amazing set of Tamla hits.
They are self contained with their own PA with a capacity of up to 250 people and stage lighting. They can provide 2 x 45 minute show or a 2 x 1 hour show.

Price From £850.00
Area: London - Nationwide

The very best in live event entertainment, available in any size from 3 piece upwards.

This fantastic band delivers up to two hours of the funkiest hits from 60s to current in a carefully blended mix guaranteed to suit all tastes.
They have performed alongside acts such as Jamiroquai, Artful Dodger, Faithless, ATB, Atomic Kitten, Roachford, Ian Dury & The Blockheads, as well as performing on television and radio.

Band Members:
Male Lead Vocals
Guitar / Backing Vocals
Bass Guitar / Backing Vocals
Keyboards / Backing Vocals
Drums / Percussion / Backing Vocals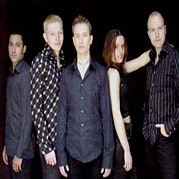 Price From £850.00
Area: London - Nationwide

This is a function band based in London performing classic soul, disco, funk, current pop and dance music from the 1960s to the present. They are the party band for all occasions.

They are a well established London based party band and have played at a variety of events and venues across the UK.

They usually perform up to 2 hours of live music entertainment. They have their own PA and lighting system and can play background music between their sets. Theycan also come with an optional DJ providing seamless entertainment throughout your event.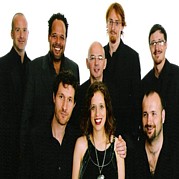 Price From £1250.00
Area: London - Nationwide

These are a dynamic, energetic 11 piece soul, blues and funk band.

Based around the Berkshire area, they perform a professional and entertaining show covering artists such as Wilson Pickett, James Brown, Tom Jones, Shania Twain, The Commitments, Blues Brothers and much, much, more.

With a group of talented musicians, including a 5-piece horn section, rhythm section and two great vocalists, They offer you a night to remember that will have you dancing all night long.

Available for private parties, weddings, dinner and corporate events.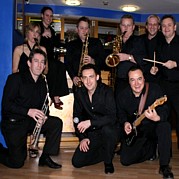 Price From
£1500.00 - £2000.00
Area: Berks - Nationwide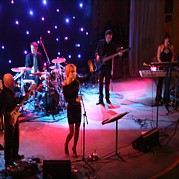 Price From £1650.00
Area: London - Nationwide


Flexible sized band 4 - 7 musicians offering 2 x 50 minute sets

This Latin Jazz and Salsa Band has become one of the sought after Salsa dance and Latin jazz bands on the London and UK scene today.

The musicians came together in 1999, inspired by traditional Cuban music in the Son style - the roots of Salsa. Merging their own unique styles of performance, the group created its own sound that combines the rhythms of Latin America with European harmony and the virtuosity of jazz. A combination which has resulted in compelling music for dancing and the concert stage.
Their musicians, who are from Europe and Latin America, have had an eclectic musical training with professional experiences to match, encompassing: Latin American, jazz, pop and classical music.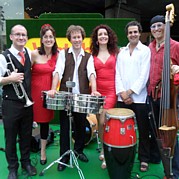 Price From
4 piece £1000.00
6 piece £1500.00
Area: London - Nationwide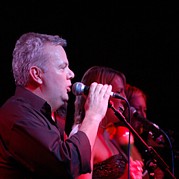 Price From £1000.00
Area: Oxon - Nationwide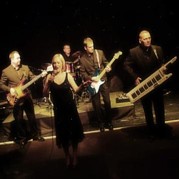 Price From £1000.00
Area:
North East - Nationwide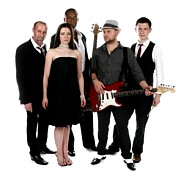 Price From £900.00
Area:
Midlands - Nationwide
This Covers Band have been performing since 1995, entertaining audiences around the world and throughout the U.K, playing all the major hits from the 70ís To Modern Day.
They started life as a Wham Tribute band, and as supported famous acts such as The Lightening seeds, Ocean Colour Scene, Bjorn again, Uncle peter from Reeves and Mortimer fame, and Radio 1`s Mark Goodier and also supported 60`s legends Dozy, Beaky, Mick, and Titch on a seven week winter season at Butlins and recently worked with Azwad and The Beat at Butlins.
They offer a lively seventies speciality package, and a classic eighties revival set. They provide excellent entertainment for any occasion. Attention to detail combined with first class musicianship has earned them the reputation of being one of a few bands around to accurately recreate the dynamic sounds of these eras.
They specialise in Corporate Events, Weddings, Hotels, Private functions, Parties, Universities and more.