A night of fun and laughter is guaranteed for all your guests with our Comedy Impressionists, Stand-Up Comedians, Stage Comedians, After Dinner Speakers for hire, perfect for Corporate - Comedy Clubs - Cabaret -Voiceovers -TV - Radio - After Dinner Circuit.
Adult Comedian
A great favourite of Jim Davidson. He has appeared with Jim in all the adult pantomime's "Sinderella" among other projects.
He is totally uninhibited and whenever he has the microphone, political correctness is out the window. He will joke about any topics including, the wife, the mother-in-law, sex, and even political incorrectness.
What makes him so funny is that his observations on life are so blatantly accurate. This loud comedian never holds back, which is why people can't get enough of him.
His first time on stage as a comedian was to a packed house at a comedy club in Surrey , and he destroyed the room. Since that night, he hasn't looked back. "I love stand-up", he says, "I love the old main stream type of comedy, postcard humour, putting words in a sequence to make the audience shudder into laughter and disbelief that I have actually just said that".
He has been performing as a stand up comedian for the past eight and a half years. he has worked in pubs, clubs and abroad, He can perform anything up to a one and a half hour set in two half's, as well as singing.
He started out as a comedian after being coached by Tony Parkin who has worked with many comedians and to quote his words, 'He is a natural'.
He writes most of the comedy himself and is excellent at working up the audience. As a comedian ninety per cent of steve's act consists of off the cuff gags with a very small part taken from every day life. He performs at his best to an adult audience but can also put his hand to more family orientatd comedy too.
He has performed at Warners holiday camps, Blackpool for 5 weeks and in Larnaca Cyprus a night club called Rosie o Gradys doing to four shows per week with an audience from five hundred to fifteen hundred.
Fast moving comedy, plus impressions and vocals, always adapting his act to suit the type of venue.
His act is a good mix, suitable for all age groups, including topical gags, straight out of the morning papers!
With prior information, he can also 'personalise' some of the comedy, e.g. company product or services etc, plus highlight any 'characters' in the audience.
He can work either self-contained and if musicians are available he can also incorporate some 12 string guitar and excellent blues harmonica into the act, apart from the main comedy content.
He has a variety of different comedy acts and routines, varying the material to suit all types of audience, so you can book him with the utmost confidence.


Experience and diversity of performance, the capability to tailor the performance to the room comes from having enjoyed much success entertaining at virtually every kind of event in the UK and abroad from night clubs, cruises, cabaret, armed forces, hotel functions, charity events, golfing pro am's etc.
In fact there is little that he has not been involved with in the comedy industry, along with some TV appearances in either drama or commercials.
A seasoned entertainer; His involvement in after dinner performance has been on the increase for some time now and is ever popular in demand where "funny" is required a solution is available.

Comedy Impressionist
Multi Talented Comedy Entertainer
Storming audiences wherever he goes! More than just a comedian....
Excellent Vocalist. Hilarious Comedy Magic.
His original comedy stand-up routines, celebrity sound-a-like voices and topical impressions have made him much sought after for...
Corporate - Comedy Clubs - Cabaret -Voiceovers -TV - Radio - After Dinner Circuit.

Are you ready for this?

Price From POA
Comedian Mikey performs all over the UK in all types of venues such as Holiday camps, Golf clubs, Rotary clubs, Social clubs etc performing stand up comedy and after dinner entertainment.
Mikey is able to tailor his routine to suit any audiences.
Mikey has worked in many theatres and has also supported Denise Nolan in South Shields.
Mikey can be booked as a solo act or with a vocalist, band, disco for a full evening of top quality entertainment for your venue.

Quotes:
'Mike has the audience in his palm of his hands from the word go. He's an affable and charming performer with a great sense of timing
And there's more he's spotlessly clean'- JIMMY CRICKET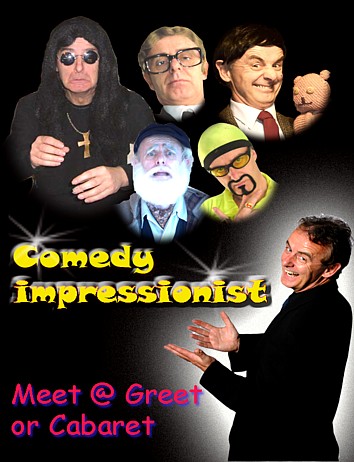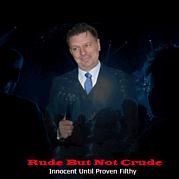 Price From £330.00
Area:
South East - Nationwide

Price From £350.00
Area:
South East - Nationwide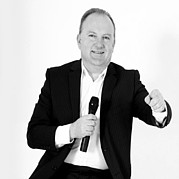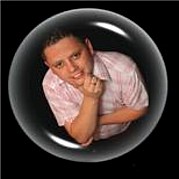 Price From £350.00
Area:
Anglia - Nationwide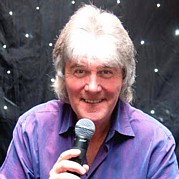 Price From £320.00
Area:
Birmingham - Nationwide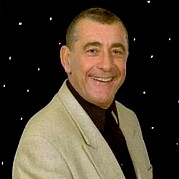 Price From £320.00
Area:
South East - Nationwide