Roulette Table Hire
First you exchange your fun money for roulette colour chips , you then place your chips on the table.
The dealer will spin the ball. When the ball stops the dealer will remove all losing bets and pay all winning bets.

The odds
A bet placed directly on a number pays 35-1
A bet placed on two numbers pays 17-1
A bet placed on three numbers pays 11-1
A bet placed on four number pays 8-1
A bet placed on six numbers pays 5-1
Columns and Dozens pay 2-1
Red/Black/Even/Odd, 1-18, 19-36 pay Even Money

If the ball lands in Zero all columns/dozens and even chances bets lose
10-12 players at one time.
Blackjack Table Hire
Blackjack is a relatively simple game. (Similar to Pontoon)
Each player is dealt two cards face up, while the dealer has one card face up . Your aim is to beat the dealer by getting to 21 or nearest without going over.
The dealer must stand on 17 and take a card if he has 16 or lower. If your total matches the dealers total you neither win or lose.
If you beat the dealers total you win even money. If you obtain a blackjack (10 + Ace) you are paid one and a half times the stake. However if the dealer also has blackjack it is a standoff. An ace equals one or eleven and all the picture cards equal 10.
8-10 players at one time.
Texas Hold Em Poker Table Hire
The most popular form of poker played worldwide.

Players start with an equal amount of chips. The dealer deals two cards to each player and the betting commences after the blinds have been posted. The player to the left of the big blind either calls (bets the big blind) or raises, and each player in turn has the same option.
After the first round of betting is finished the flop is revealed, which are three cards called community cards. The betting commences again, where you have the option of checking,betting or raising.
10 players at one time.

Caribbean Stud Poker
Place your initial bet for example £5.00 in the box marked 'ante' in return the dealer will deal 5 cards face down. The dealer will also have 5 cards with one card face upwards.
After looking at your cards you need to decide whether you your hand is good enough to raise a bet. If you decide to 'fold' you lose your initial £5.00 ante bet.
If you think you can beat the dealer's hand you place your cards face down in the 'raise box' and you must place a further bet which must be double your ante, in this case £10 no more or less than double.
The dealer will show you their other four cards. If the dealer does not qualify with an Ace King (the lowest qualifying hand) they will pay out even money on your ante bet without disclosing your hand.
Dice (Craps)
Dice (Craps) is a fast and exciting game to play. Each player takes a turn of throwing the dice. When the shooter is on a roll he keeps the dice until he fails to make his point.

The dice then move to the left of the player, who is the new shooter. The first roll from the shooter is known as the come out roll. The shooter must make a bet on the pass or don't pass line.

The pass bet wins when the come out roll is 7 or 11, and loses if it is craps 2, 3 or 12. If the roll is 4,5,6,8,9,10 which would be the point, and you would then win if you make that point before a 7 is rolled.
Wheel of Fortune
Las Vegas Classic, the Wheel of Fortune is a laugh a spin game for all your fun casino needs.

The wheel consists of segments, which you place a bet on.

Once your bet is placed the croupiers will spin the wheel, where the wheel stops no body knows.

This game makes every casino look the bees knees.
A small number of chips can be given to start with; subsequently being sold at a pre-determined rate. For a fundraising event, a list of prizes should be prominently displayed.

The more prizes to be won, the better! It is also a good idea to have someone available to sell chips from a cash desk and perhaps an officer of the benefiting charity to attend the function.

Entertainment at all manner of events from small dinner parties and weddings, to large banqueting events.
You hire us as you would a band or a disco. Fun Casinos are ideal for: Private parties, balls special club nights, hotel promotions.

Commercial entertainment with a business theme for sales seminars, conference functions, product launches promotions, exhibitions, advertising publicity or staff parties. Charities, specialist fund raising events.
We will transform your venue into a sophisticated Las Vegas Casino with our genuine high quality, fully equipped casino tables. Our highly trained professional and friendly croupiers are happy to advise and explain the rules of the games. They will ensure your guests feel comfortable and enjoy the experience whether they are experienced or first time players!

Prices From...

2 hours
1 table
s
£280.00
2 tables £400.00
3 tables £580.00
4 tables £750.00

3 hours
1 table
s
£300.00
2 tables £450.00
3 tables £600.00
4 tables £790.00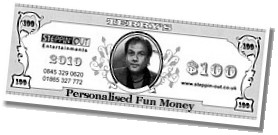 There is a charge of £55.00
should you require personalised 'Fun Money'
fun casino hire, vegas casino hire, croupiers for hire, casino for hire, casino hire, las vegas casino hire, roulette table hire, blackjack table hire, poker table hire, wedding casino hire, wedding croupiers for hire, bond 007 casino hire, casino for fund raising events, provided by Steppin Out
Mobile Fun Casino Tables and equipment for hire, book Roulette, Blackjack and Poker tables, Casinos for weddings, Corporate Events and Private Parties. Fun, Excitement and Glamour of Las Vegas Casino, but without the danger of losing real money! Our casino hire comes fully staffed with professional croupiers that will offer guidance to you & your guests, from the novice to the more experienced player. This risk-free gambling with us is purely for fun & thrills, the stakes are a prize of your choice.

Blackjack : Roulette : Texas Holdem Poker : Poker : Craps : Wheel of Fortune
So let us help make your event a truly memorable occasion!

---
Price From £280.00
Area: Nationwide
---
---
---
Price From £280.00
Area:
Nationwide - International
---
---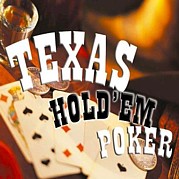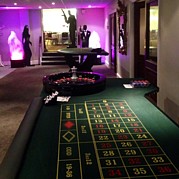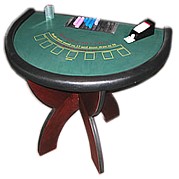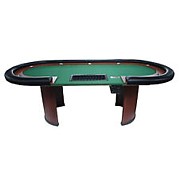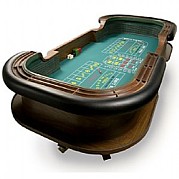 Price From £280.00
Area: Nationwide
Price From £280.00
Area: Nationwide
Price From £300.00
Area: Nationwide
Price From £280.00
Area: Nationwide