Hire a Caricaturist for a wedding, party or corporate function. Caricaturists for hire UK wide.
Caricatures drawn from 5-7 minutes. Funny sketches sketched at your event from live caricatures to caricatures drawn from photos. Excellent for kids parties, weddings, corporate functions, in fact anywhere you want to bring your guests some entertainment with a difference...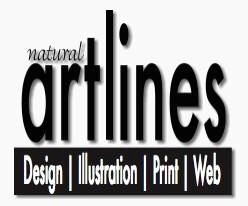 London based Caricaturist Paul
I'm a caricaturist from Australia, just moved to the UK via Germany. I've done corporate function work in Sydney, plus worked in newspapers. Currently I have work published weekly in a well known magazine.

Some of the work featured here was published in the Evening Standard. Also am an author/illustrator of children's books in Australia.

I am also able to do live drawing on computer.

Price quoted is based on 2 - 3 hours.
Leicester based Caricaturist
Special occasions, weddings, events, anniversaries, parties, exhibitions can all benefit from on the spot caricatures. Your guests will love seeing each other in a totally different way.

A caricature provides a memorable leaving or retirement gift.

Good quality photos are needed of the 'victim' and any hobbies or funny stories you would like depic

Price quoted is based on 2 - 3 hours.
JP Caricatures
Looking for that something special for that special day or just an alternative form of entertainment for that special occasion. JP can help.
Caricature services - Full, half day or evening event service available.
You can have your very own caricature sketched at your big event care of Caricaturist JP, allowing you to give a number of your guests that unique gift to go home with.
The service is tailored to your event with consultation.
Price quoted is based on 2 - 3 hours.
Caricaturist and Cartoonist
CARICATURES DRAWN LIVE at your event including a pastime, hobby or themed to suit the event.
Events covered are Exhibitions; Weddings; Corporate Events; Bar Mitzvahs; Anniversaries; Parties; Birthdays; Golf Days; Team Building; Fun Days; Fetes; Conferences; Trade Shows; Product Launches; Company Dinners; Charity Events.
He has been entertaining On-the-spot for some fifteen years. He has a reputation for being a complimentary caricaturist, never cruel or unkind (unless asked!). He draws full body caricatures including a hobby, pastime or themed to your event. There two main ways of drawing caricatures at your event, TRADITIONAL black and white on paper and COLOUR PROJECTION CARICATURES on the big screen.
TRADITIONAL CARICATURES he is happy to wander among guests through reception drinks and go around the tables during meals, but is equally happy located in a fixed spot in which case two chairs are all that's required. Each picture is drawn on A4 in Black and White with grey toning.
Jim's Caricatures
One entertainer much in demand is Jim, the caricaturist who, as well as preparing studio portraits from photographs for books, magazines, calendars and special presentations (he was selected to draw one to commemorate Denis Compton's 70th birthday) is also one of only a handful of caricaturists who love to work live, inviting onlookers to watch the progress of his amusing portraits over his shoulder - an ideal way of Drawing a Crowd!

Price quoted is based on 2 - 3 hours.
Lancashire based Caricaturist
Caricatures drawn live to amaze your guests. Funny, quick and recognisable, to make your event truly memorable! He is a fully pro-active performer who will get everyone involved.
He says "a successful caricature must capture a great likeness and be an individual creation; it must be drawn quickly and stylishly; above all, it must be FUNNY"

He is very quick and uses a black brushpen, giving a very bold, fluid and graphic image. Don't worry if any of your guests are the 'sensitive' type - nobody gets offended and he isn't too cruel (unless you want him to be of course...!)

Price quoted is based on 2 - 3 hours.
Scotland based Caricaturist
This Caricaturist has extensive experience caricaturing at private functions and corporate events including weddings, dinner dances and drinks receptions. Caricatures provide the perfect 'icebreaker' to help guests relax and ensure your event runs smoothly.

He generally chats and mingle with the guests producing quick sketches in black ink which take a few minutes to produce.

Areas covered - Scotland/North England


Silhouette Artist
The silhouette cutters with their unique demonstration of hand and eye co-ordination, willhelp to make your event an unforgettable one!

By turns flattering or humorous, their paper "cameos" are cutstraight out in a matter of seconds, with nothing morethan scissors! There's no need to draw them out first! Theresulting likenesses are mounted into ovals and handedout as a souvenir of your event. He is widely regarded as the finest silhouettecutter working in the country today.

A constant experimenter, is always seeking new forms, andnew markets for the Art of Silhouette!

London based Caricaturist Shaun
Shaun Provides unique fun and entertainment for your guests on the most of special days.

Ideal for Balls : Dinner Dances : Weddings : Corporate Events : Promotions : Private Functions : Barmitzvahs etc.

Shaun quickly draws each person and captures their true personality onto high quality A3 paper.

Price quoted is based on 2 - 3 hours.
London based Caricaturist Alio
Whatever the event you are planning: Wedding, Corporate event, Private Commission, Party, Bat/Bar Mitzvah, Ball, Dinner, Exhibition, Promotion, Charity, Anniversary, etc. This Caricaturist is the perfect choice to provide a hilarious and funny atmosphere to entertain your guests with wickedly funny but flattering caricatures.
Working as a Caricaturist with his charismatic sense of humour and quick drawing this Caricaturist consistently makes everybody happy.
Flexible and reliable this Caricaturist is based in central London but will travel.
He can do caricatures while mingling or seated and draw between 12-15 caricatures on A4 or A3 size per hour.

Price quoted is based on 2 - 3 hours.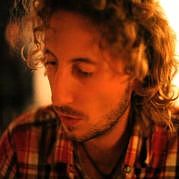 Price From £450.00
Area: London - Nationwide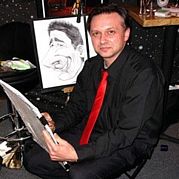 Price From £350.00
Area: London - Nationwide

Price From £350.00
Area: London - Nationwide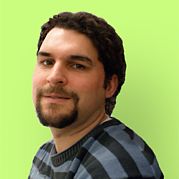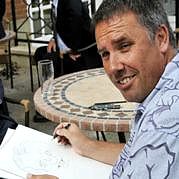 Price From £350.00
Area: London - Nationwide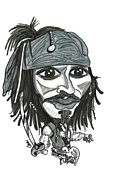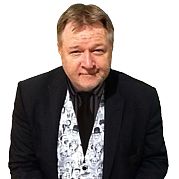 Price From £390.00
Area: London - Nationwide

Price From £400.00
Area: Herts - Nationwide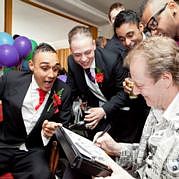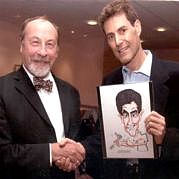 Price From £390.00
Area: Herts - Nationwide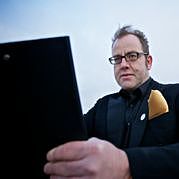 Price From £390.00
Area: Lancs - Nationwide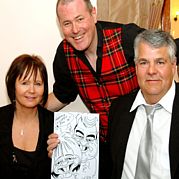 Price From £390.00
Area: Scotland - Nationwide