Belly Dancers for Hire for Events - Belly dancers available for hire and is such a great way to get fit and it's fun at the same time. Enjoy a night of beauty and grace with a middle eastern promise...
London based Solo Belly Dancer
With Amine, Tunisian darbuka drummer

I am a belly dancer based in SW London and I have performed extensively in restaurants, private and corporate parties, theatre shows etc. I have now teamed up with Amine, Tunisian darbuka drummer. Our mission is to provide top class entertainment with a Middle Eastern flavour for parties and events. We can provide a range of shows combining live drumming with bellydancing which are guaranteed to enthuse and delight the audience.

Also available...
Live Arabic band called Alwan composed by a keyboard player/singer, myself as a resident dancer and one or two drummers.
Professional Belly Dancer Kaleisha
Kaleisha is a graceful and expressive dancer with a predominantly Egyptian oriental style. She has attended many workshops with well respected teachers such as Raqia Hassan, Aida Noor and Yasmin Asar.
Kaleisha lives to dance and dances to live. She loves to share her love of this beautiful dance form with others and currently teaches Egyptian dance at two highly respected health clubs as well as private tuition.
Kaleisha is available as a solo dancer but can also provide an additional dancer and/or drummer on request, thus giving the client the option of a more extensive cabaret show or as a "mix and mingle" option for corporate events..
This London Belly Dancer performs around the world at exclusive venues and events.

She provides performances of 15, 20, 30 or 45 min, or of the time requested by the client; and include both choreography and audience participation plus a mix and mingle welcoming at the start of events.

For even more impressive performances she can dance sword balancing acts.

Her belly dancers have performed world wide and can be accompanied by a live band.

15, 20, 30 or 45 min performances

Price From POA
Area: London - Nationwide
London Belly Dancer Shows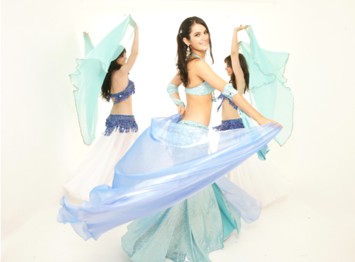 ---
Price From £295.00
Area: London - Nationwide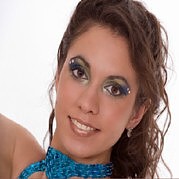 ---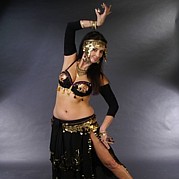 Price From £250.00
Area: S East - Nationwide

---
These are a fire & belly dancing duo that are guaranteed to add that sugar & spice, naughty but nice edge to your event.
They combine danger and glamour creating a super hot addition to your event. The blonde and brunette duo offer a variety of shows from exotic belly dancing to jaw-dropping fire shows.
The angels wardrobe is something of a spectacle itself with costumes including 6 ft, jewel encrusted wings, traditional belly dancing costumes and endless more for any theme you may desire.
They have already proven a massive hit not just in the UK, but internationally having performed in films and live shows in Japan, India & Dubai.
They can tailor their act to any event from weddings and bar mitzvah's to corporate events and club nights.
They can also customize routines and costumes for specific themes and events.

Price From £475.00 (Duo)
Area: London - Nationwide